Bells'n'Whistles Ltd. was a thriving company producing those little extras that every product needs to make it stand out from its competitors. Business was going well despite the recent difficult economic times. Profits were running at nearly £500,000 a year on a turnover of £3M. The Directors, Dave, Bob and Alan, all in their 40s were drawing good salaries and substantial dividends. Their motto – work hard, play hard.
Unfortunately, the play went a little too hard for one of them. Having finally bought the high powered motorbike he had always dreamed of owning, Bob was killed in an accident on a weekend jaunt.
Dave and Alan knew they would encounter problems having lost their colleague who was responsible for the majority of the company's sales. What they didn't bargain for was having to deal with Bob's widow who now owned Bob's shares and who wanted cash rather than a share of the business. From a thriving company to total disarray in the course of just a few days.
Dave, Bob and Alan should have agreed a value for Bells'n'Whistles Ltd. and arranged life assurance plans for an amount in line with their share of the company. Let's assume the company was valued at £2.4M and they owned equal shares in it. They should have arranged life cover of £800,000 each for the next 10 years on a renewable basis (to allow them to extend the period of cover in the future without further medical evidence should they need it) and then put these plans into a Business Trust. (A non-smoking 45 year old male in good health can expect to pay around £75 per month for this sort of cover)
They should also have Bells'n'Whistles Ltd.'s solicitor draw up a Cross Option Agreement. This agreement kicks in when a Director kicks out (as it were) and gives the remaining Directors the option to buy the shares of their deceased colleague, and also gives the option to the deceased's personal representatives to sell the shares to the remaining Directors. If either party exercises their option, the other party must comply.
In practice, this means the directors of Bells'n'Whistles retain control of the company with each director now owning 50% of the shares and Bob's widow gets cash based on a fair and agreed valuation. To say everyone is happy would be something of an overstatement but the situation is far better than it otherwise may have been.
And how do Dave, Bob and Alan get all this in train? By speaking to an independent Financial Adviser, like RHG, to arrange the life cover and Business trust. And also by speaking to a solicitor to have a suitable Cross Option Agreement drawn up to take account of Bells'n'Whistle's circumstances and, if necessary, to have Wills drawn up.
All of this makes sure the right money gets into the right hands at the right time. And while Bob will be missed, his passing will not result in financial turmoil.
Inheritance tax planning for properties and "gifts with reservation"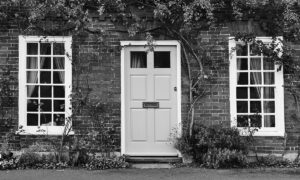 The property market has received a lot of attention recently due to fluctuations associated with Covid-19 and changes made to the tax system. However, it almost always generates regular headlines in the media. This is hardly surprising, given that of all the asset classes it is the one that clients will be tangibly aware of every single night they sleep under their own roof.
Clients often say, 'My house is my pension', or 'My house is my main investment', leaving that uneasy feeling that clients are too dependent on a single asset class and perhaps not aware enough of the reasons to diversify. Some take it further and invest in holiday homes or portfolios of buy-to-let properties.
When it comes to inheritance tax planning property poses its own unique, though not insurmountable issues.
Downsizing
If a person's home is valuable enough to be a likely contributor to an IHT liability and they wish to reduce that liability, they may choose to sell the home and downsize. This can free up capital for gifts either directly or into trusts. An added benefit is that there is normally no liability to capital gains tax on a main residence so can be a very tax efficient way to crystallise gains.
However, many people wish to stay in their own home and would not want to take such drastic action purely to impact a tax bill.
Gift With Reservation
Most people living in high value homes have at some point considered putting the property in the names of their children. One problem with this is the rule governing "Gifts With Reservation".
If they wish to give their home away (perhaps to a son or daughter) but continue to live in it, unless they pay a commercial level of rent, there will be no reduction in their IHT liability, as it would be deemed a gift with reservation of benefit.
In a worst-case scenario, it is even possible for a property gifted to children to be double counted for inheritance tax purposes. This occurs when the value of the property is over the nil rate band of £325,000 (£650,000 for a couple) so that an immediate inheritance tax charge is due. If the original owner continued to live in the property this can create a gift with reservation. The property would then be considered to remain in the estate and on death more inheritance tax would be due. This is an unlikely situation and normally the immediate inheritance tax charge is taken into account when calculating the tax due on the estate after death.
This issue can also arise when dealing with holiday homes. It is understandable that a gift of a holiday home to children who never visited, while the previous owner continued to visit frequently every year is likely to trigger the gift with reservation rules. However, the HMRC inheritance tax manual provides some examples of situations in which they consider that a limited benefit to the donor is allowed. The most relevant are included below.
Example 1
A house which becomes the donee's residence but where the donor subsequently stays, in the absence of the donee, for not more than 2 weeks each year, or stays with the donee for less than one month each year.
Example 2
Social visits, excluding overnight stays made by a donor as a guest of the donee, to a house which they had given away. The extent of the social visits should be no greater than the visits which the donor might be expected to make to the donee's house in the absence of any gift by the donor;
Example 3
A temporary stay for some short term purpose in a house the donor had previously given away, for example;
while the donor convalesces after medical treatment,
while the donor looks after a donee convalescing after medical treatment,
while the donor's own home is being redecorated;
Example 4
Visits to a house for domestic reasons, for example baby-sitting by the donor for the donee's children;
Example 5
A house together with a library of books which the donor visits less than 5 times in any year to consult or borrow a book.
The examples listed above show just how easy it is to breach the rules. In the event that the rules are breached the consequences can be significant for the beneficiaries of the will. Valuable assets can be dragged back into the estate with a corresponding jump in the amount of tax due.
Summary
If property represents a significant part of your total estate then there are steps that can be taken to mitigate the inheritance tax debt that is likely to be experienced by your beneficiaries. However, there are particular pitfalls that must be avoided and you should consider taking advice before making any big decisions.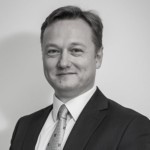 Author: Toby Nutley
toby@carneliancapital.co.uk
Tel: 01438 345761
It is difficult, as we move into June, not to do so with a sense of optimism. The sun is out and the end of lockdown is potentially on the horizon. In this edition of our newsletter, we have investment commentary from The Outsourced Marketing Company who seem to share this more upbeat outlook with positive news on numerous fronts. We also have articles on the importance of Lasting Powers of Attorney and one on lessons that can be taken from the divorce of Bill and Melinda Gates. Finally, we have an article on potential changes to the tax treatment of pensions.
Economic Review May 2021

BoE upgrades growth forecast
The Bank of England (BoE) has significantly increased its 2021 growth forecast, as survey evidence continues to highlight a strong economic rebound, fuelled by the easing of lockdown restrictions and rapid vaccine rollout.
In early May, the BoE revealed its latest predictions for the UK economy, which included a growth forecast of 7.25% for 2021. This was significantly above February's 5.0% estimate and represents the fastest annual rate of growth in over 70 years. The upgrade largely reflects the successful vaccination rollout, which the BoE believes will boost consumer confidence and pave the way for a mini-spending boom as lockdown restrictions continue to ease.
The Bank's Governor Andrew Bailey, however, was also keen to strike a relatively cautious note, likening any recovery to "more of a bounce back" than a boom. He added, "Let's not get carried away. It takes us back by the end of this year to the level of output that we had essentially at the end of 2019. That's two years passed with no growth in the economy."
This viewpoint was reinforced in the latest gross domestic product (GDP) figures released by the Office for National Statistics (ONS). While the data did show the economy grew by 2.1% in March, its fastest monthly growth rate since last August, it also revealed the economy remains 8.7% smaller than it was before the pandemic.
Economists did however suggest that the March data marks an economic turning point and more recent survey evidence shows the bounce-back is gathering speed. May's IHS Markit/CIPS flash composite Purchasing Managers' Index, for instance, recorded the fastest rate of growth since the index was established in 1998. Commenting on the data, Chief Business Economist at IHS Markit, Chris Williamson, said the UK was enjoying an "unprecedented growth spurt" as lockdown restrictions are lifted.
Inflation rate rises sharply
UK inflation more than doubled in April and prices look set to continue climbing for the rest of this year, although policymakers generally expect such a rise to prove temporary.
Data released by ONS showed the Consumer Prices Index (CPI) 12-month rate – which compares prices in the current month with the same period a year earlier – rose to 1.5% in April, its highest level for over a year. While the figure was only slightly above analysts' expectations, it did represent a considerable jump from 0.7% in March.
ONS said the sharp rise largely reflected a jump in prices from the weak levels recorded during the depths of the pandemic. Specifically, higher clothing and petrol prices were both significant upward contributors, while gas and electricity prices rose sharply following an increase in the default tariff cap, compared with a cut during the same month last year.
April's data inevitably heightened concerns of soaring inflation if the global economy recovers strongly during the coming months. However, while the BoE's latest forecast does suggest inflation will breach its 2% target, rising to 2.5% by the end of 2021, the rate is then expected to fall back to the target level over the following two years.
Policymakers have tended to play down the prospect of central banks being forced to tighten monetary policy soon. Speaking at a University of Oxford event, BoE Monetary Policy Committee member Silvana Tenreyro said, "I expect financial conditions to remain quite accommodative for a few years. I wouldn't expect to see rates going high, certainly not by historic standards."
In a similar vein, BoE Governor Andrew Bailey said he did not think the short-term rise in prices foreshadowed longer-term inflation problems, although he did say the Bank "will be watching extremely carefully" and would take action if necessary.
MARKETS (Data compiled by TOMD)
Major benchmarks closed in mixed territory at the end of May. In a largely subdued final day of trading ahead of the UK Spring Bank Holiday weekend, the domestically focused FTSE 250 closed the month on 22,683.95, a monthly gain of 0.83%, the FTSE 100 registered a modest gain of 0.76% in May, to close on 7,022.61. The Junior AIM index closed on 1,256.11, a loss of 2.23% in the month.
In the UK, business confidence hit a five-year high in May, with the Lloyds Bank Business Barometer showing more firms are upbeat about the economy than at any time since 2016. Confidence increased across all sectors and is the highest in manufacturing, retail, construction and services.
On European markets, the Euro Stoxx gained 1.63% in the month. Economic confidence across the eurozone hit a three-year high at the end of the month, boosted by a jump in sentiment among service sector firms, retailers and consumers, as restrictions begin to ease. In Japan, the Nikkei 225 gained 0.16% in May.
Strong economic data in the US at month end, showed that the jobs market continues to rebound. Investors await further details about President Biden's $6trn budget plan, set to include large amounts of spending on infrastructure, education and combating climate change. At the end of May, investors brushed off a stronger-than-expected US inflation reading. Federal Reserve officials see rises as temporary and not likely to influence policy. The Dow Jones ended the month up 1.93%, while the tech orientated NASDAQ registered a 1.53% loss.
On the foreign exchanges, sterling closed the month at $1.42 against the US dollar. The euro closed at €1.16 against sterling and at $1.22 against the US dollar. Gold is currently trading at around $1,899 a troy ounce, a gain of 7.36% on the month, its biggest monthly advance since July 2020. Brent Crude is currently trading at around $69 per barrel, a gain of 4.04% on the month.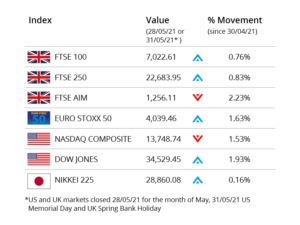 Jobs market: 'Early signs of recovery'
The latest set of labour market statistics revealed a further fall in the rate of unemployment as well as another increase in the total number of job vacancies.
While the most recent data does show there are around three-quarters of a million fewer people on company payrolls than compared with the pre-pandemic peak, ONS said there were 'early signs of recovery' in the jobs market.
The unemployment rate, for instance, fell for the third consecutive month, dropping to 4.8% in the January-to-March period, down from 4.9% in the three months to February. While some of this decline was due to a rise in inactivity rates, the data does still highlight signs of resilience and recovery in the labour market.
Perhaps most encouragingly, job vacancies continued to rise and now stand at their highest level since the outset of the pandemic. In the February-to-April period, there were an estimated 657,000 vacancies, an 8.0% increase on the previous quarter.
Furthermore, experimental statistics being trialled by ONS suggest vacancies in April were back near pre-pandemic levels as lockdown easing encouraged employers to recruit. This data echoes recruitment company reports of a rise in job advertisements across most industries, particularly the hospitality sector.
Sales soar as shops reopen
Official retail sales statistics revealed a surge in spending during April as non-essential shops reopened, although survey data suggests demand may have since returned to more normal levels.
According to the latest ONS data, sales volumes jumped by 9.2% in April, compared to the previous month. This sharp rise was twice the average forecast in a Reuters poll of economists and follows on from the 5.1% increase recorded in March. This took April's overall sales figure more than 10% above pre-pandemic levels.
The main beneficiaries of this surge in sales were clothing retailers, with many consumers apparently taking retail's reopening as an opportunity to renew their wardrobes. In total, clothing sales soared by almost 70% across the whole of April.
More recent evidence, however, suggests the sales surge may have been short-lived. The Confederation of British Industry's latest survey, for instance, found that sales in May were broadly average for the time of year, with June expected to be similarly on par. CBI Principal Economist Ben Jones commented, "The fact that sales were in line with seasonal norms is a definite improvement from earlier in the year, but this month's survey was perhaps a touch disappointing after April's stronger results."
It is important to take professional advice before making any decision relating to your personal finances. Information within this document is based on our current understanding and can be subject to change without notice and the accuracy and completeness of the information cannot be guaranteed. It does not provide individual tailored investment advice and is for guidance only. Some rules may vary in different parts of the UK. We cannot assume legal liability for any errors or omissions it might contain. Levels and bases of, and reliefs from, taxation are those currently applying or proposed and are subject to change; their value depends on the individual circumstances of the investor. No part of this document may be reproduced in any manner without prior permission.
Author: TOMD
Separation Agreements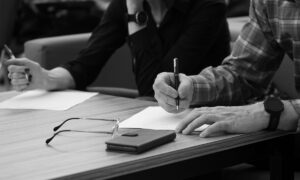 Over the last month the news has been full of the pending divorce of Bill and Melinda Gates and it raises some interesting if prurient questions. What has been going on behind the scenes? Are their lifestyles going to change? How wealthy will the fourth wealthiest man be once they have separated their finances? However, there are some lessons that can be learnt from what seems to be a relatively successful separation. The key to this has been their ability to resolve their financial issues in private with the assistance of lawyers through a separation agreement.
How do separation agreements work?
Bill and Melinda live in Seattle in the US where the media has already been able to access the divorce petition that sites that the marriage is "irretrievably broken down". However, they are not able to access the terms of the separation agreement. Obviously, they are differences between US and UK law but some aspects are the same.
Couples in the UK are also able to enter into these agreements. The law relating to these is the same whether it relates to pre-nuptial agreements (made before marriage) or separation agreements (made after marriage).
The courts approach to separation agreements
In the UK it has historically been an accepted truth in popular culture that pre-nuptial agreements have no force in law in England and Wales. This has resulted in the UK being seen as an attractive place for divorce tourism. The starting point remains that no agreement can overcome the jurisdiction of the court in England and Wales, and they retain the ultimate discretion to decide whether the terms are "fair". However, the recent evolution of this principle has placed more emphasis on the weight given to people's individual autonomy and respect to their ability to make arrangements on their own behalf.
According to Anita Mehta, a barrister at 4 Paper Buildings, the key principle is that "The court should give effect to a nuptial agreement that is freely entered into by each party with a full appreciation of its implications unless in the circumstances prevailing it would not be fair to hold the parties to their agreement."
She cites the the Supreme Court decision, in Radmacher (formerly Granatino) v Granatino [2010] UKSC 42 which established that the court will take into account the following factors.
1. Both the husband and wife must enter into the agreement of their own free will, without undue influence or pressure, and informed of its implications.
2. Each party should intend that the agreement should be effective;
3. No vitiating factors should be present such as duress, fraud or misrepresentation.
4. There should be no unconscionable conduct such as undue pressure (falling short of duress) or other unworthy conduct, such as exploitation of a dominant position to secure an unfair advantage.
The court will also take into account whether it would be fair to hold the parties to their agreement, and the reasonable requirements of any children of the family are not prejudiced by the agreement.
What are the advantages of a separation agreement?
Separation agreements have a range of advantages for both parties.
They can avoid the necessity for a lengthy court battle which may have significant emotional and psychological consequences for both litigants and their family members. Even where the couple has relatively minor disagreements, the court timetable may lead to significant delays. These delays are inconvenient on their own but also are likely to increase the level of costs.
For high net worth individuals they also allow couples to resolve their issues in private without "dirty laundry" being aired in public.
Agreements frequently regulate the share of wealth that a party who has not been the creator of such wealth receives. In this situation the agreement may meet the needs of the other party but not go beyond the level of the perceived "need".
Separation agreements need not be limited to finances. They can also cover family arrangements such as who and how children will be cared for. This might extend to the type of school they attend, the extracurricular activities they participate in or even the religion they will follow.
Finally, assuming that the parties are comfortable with the terms they have agreed to, the separation agreement allows them to part on these agreed terms.
This article does not constitute legal or financial advice. If you have any queries about any of the issues raised above please contact your financial adviser.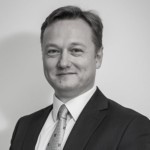 Author: Toby Nutley, Financial Planner, tnutley@richmondhousewm.co.uk
COVID and the Future of Pensions
Getting the disclaimers out of the way early, I'd just like to make it clear that I have no inside knowledge of Government thinking and the following is presented merely as my own view of what I think may (or may not, as the case may be) happen going forward.
To start, cast your mind back to a time when we hadn't even heard of COVID. Government spending was strictly controlled and "magic money trees" was the term pejoratively used by those in power to rubbish opposition spending plans.
Roll forward a few months when COVID hit with a vengeance, and it transpired that "magic money trees" were, in fact, growing in abundance at the back of 11 Downing Street and Mr. Sunak was harvesting them as fast as he could.
Now, as we all know, you can't simply take take take without giving back something, otherwise, to mix my metaphors, you kill the goose that's laying the golden eggs.
So, how are the "magic money trees" to be restocked – in other words, how will Rishi get back the tax he's been giving showering on us for the last 12 months like confetti?
Well, he could raise income tax, NI and VAT. But those will be unpopular moves, costing votes, and may also stymie future growth, which, again, will cost votes. So they are probably off the list.
It will be a lot easier to change (or not change) those indirect measures that can generate tax savings without directly drawing people's attention to the negative aspects.
So, how will pensions fare?
Well, we already know that the Lifetime Allowance will be frozen at £1,073,100 for the next 5 years. Although that will hardly be of concern for the vast majority of people, it will bring a significant number of others into the additional pensions tax arena.
Annual allowances (currently £40,000 per individual but falling away to £4,000 for higher earners) are unlikely to be relaxed. And what we may well see here are measures designed to ensure people are not inadvertently missing out on notifying HMRC. Many people simply don't know that the Tapered Annual Allowance exists and, as such, are not declaring overpayments they should which, in turn, means HMRC are not getting the tax take intended.
And looking at the wider issue of pensions, there was talk pre-COVID of making adjustments to workplace pensions to iron out some obvious imbalances. To aid younger savers, automatic enrolment was suggested to apply to anyone over the age of 18, rather than 22 as it currently stands. And the lower band of Qualifying Earnings (currently £6,240 on which neither employers nor employees pay pension contributions, if that is the basis of their scheme) was rumoured to be abolished so pension contributions would start at the first pound for all.
The Treasury, in what were better times, apparently torpedoed these ideas as they would have cost substantial additional amounts of tax relief. It seems reasonable, therefore, that in a post-COVID world, this view is not going to change any time soon.
The one bright spot appears to be higher rate tax relief on pensions. As often happens, there was a rumour that Government was, yet again, considering its abolition and applying a single rate of relief to all. That rumour appeared brightly on the horizon in mid-March and, just as suddenly disappeared. Presumably, it was (in what now appears to be a usual Government tactic) a case of "Float an idea, see what reaction it gets, then proceed or bin it, as applicable". This one appears to have been binned.
So, what of the future of pensions? Well, very much the status quo. No big giveaways and continued erosion/enforcement at the margins to keep the tax take as high as possible and start replenishing those threadbare "magic money trees".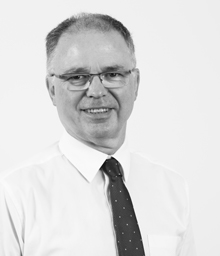 Author: Peter Murphy, Benefits Adviser, tel: 0333 141 3350
Lasting Power of Attorney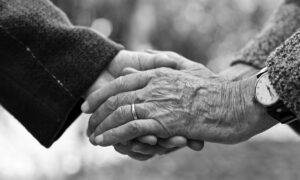 A Lasting Power of Attorney is a piece of paper that can make all the difference. Dementia statistics hub has reported that over 850,000 people are estimated to be living with dementia in the UK and one in three people born in the UK will develop dementia in their lifetime. Having a Lasting Power of Attorney allows you to choose someone you trust to handle either your property and financial affairs or make decisions in relation to your health and welfare or both. This document gives the person you nominate the legal authority to make decisions on your behalf should you lose the mental capacity to do yourself.
The two types of LPA, as mentioned above, which are known as:
A property and financial affairs LPA – this allows your attorney to make decisions including paying your bills, collecting state benefits, investing your money and buying or selling your property.
A health and welfare LPA – this allows your attorney to make decisions about your general everyday routine, choice of care home, medical care and whether you receive life-sustaining treatment.
The former LPA is significantly different from the latter, due to its ability to be used whilst you still have mental capacity. For example, if you are unable to get out to the bank then your attorney would be able to visit the bank and withdraw money for you, should you require it.
The introduction of the Mental Capacity Act 2005 allows proxy decisionmakers and is the piece of legislation that allows the attorney to consent to medical treatment on an adult patient's behalf. Through setting up your LPA, this authority allows your attorney to make medical treatment decisions which are in your best interest, although this will exclude the withdrawal of life-sustaining treatment unless explicitly authorised in the agreement. As a result of health and welfare LPA's being introduced by the Mental Capacity Act 2005, this being statutory law, it will be a criminal offence to ignore the LPA, therefore you have peace of mind knowing those you trust will ultimately be your decision makers.
When setting up your different LPAs you can choose the same person, or people for both types or you may wish to choose different people for each. Should you choose more than one person it must be stated whether they are to act jointly or severally. Careful consideration must be taken because if attorneys must act jointly then they must all agree to any decision that is made on your behalf. If your attorneys do not live within proximity to one another and documents need signing, this could cause delays and issues due to them needing a signature from both individuals. If you choose for your attorneys to act severally, this means any one of them can decide and act alone.
LPAs are widely regarded as something in which only elderly people need to set up, however becoming incapacitated could be as a result of an accident or sudden illness. If you have an LPA in place it can reduce the delays and expenses that are attached to applying to the Court of Protection for deputyship in order to deal with matters on your behalf.
Setting up an LPA is a vital part of advance planning and allows us to choose someone we trust to make decisions when we are no longer able to make those certain decisions for ourselves. Knowing that you have someone you trust in control of making decisions for you in your best interest can be very re-assuring. Discussing with family members what you wish to happen in the future is daunting as no one wants to think of a time where they will no longer be able to make their own decisions, but having an LPA in place gives you the certainty that it will be the people you trust making those decisions.
Setting up LPAs should be considered as standard practice and something which can easily be set up alongside your will.
Source: Number of people in the UK – Dementia Statistics Hub and Gov.uk Lasting Power of Attorney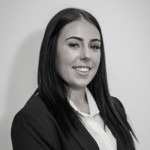 Author: Beth Mills, Will Writer and Trainee Financial Planner bmills@richmondhousewm.co.uk
Covid-19 led to a drop in gross domestic product, huge government intervention in the economy, and profound changes to people's private and working lives. While we are hoping for a return to normality as lockdown comes to an end, it appears that the long-term consequences are still being revealed. The US has recently announced an historic jump in inflation, UK civil servants are reviewing transport infrastructure plans to see if they are compatible with changing working patterns and Jes Staley of Barclays is predicting the biggest economic boom in the UK since 1948. In this month's newsletter we therefore address the importance of regular reviews to ensure financial plans are still on track and share some commentary from Investec. We also have articles on the rise of contested wills and protection.
The Importance of Reviewing Protection Policies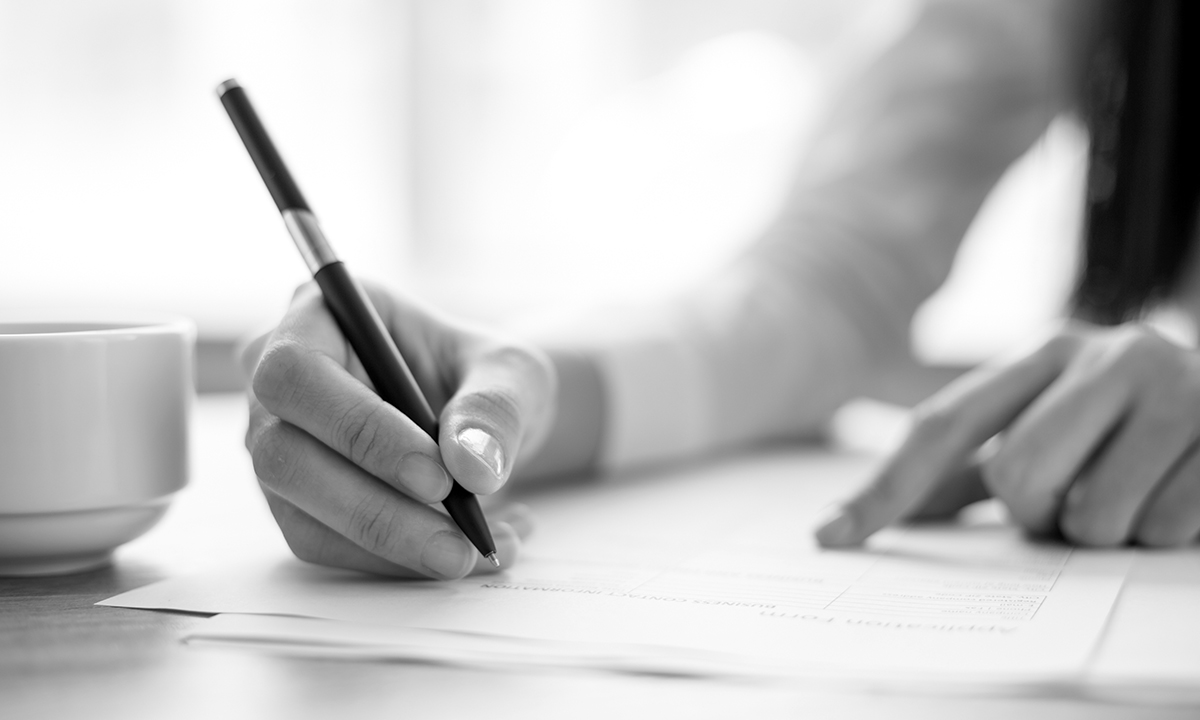 Covid-19 led to a drop in gross domestic product, huge government intervention in the economy, and profound changes to people's private and working lives. While we are hoping for a return to normality as lockdown comes to an end, it appears that the long-term consequences are still being revealed. The US has recently announced an historic jump in inflation, UK civil servants are reviewing transport infrastructure plans to see if they are compatible with changing working patterns and Jes Staley of Barclays is predicting the biggest economic boom in the UK since 1948. In this month's newsletter we therefore address the importance of regular reviews to ensure financial plans are still on track and share some commentary from Investec. We also have articles on the rise of contested wills and protection.
The Importance of Reviewing Protection Policies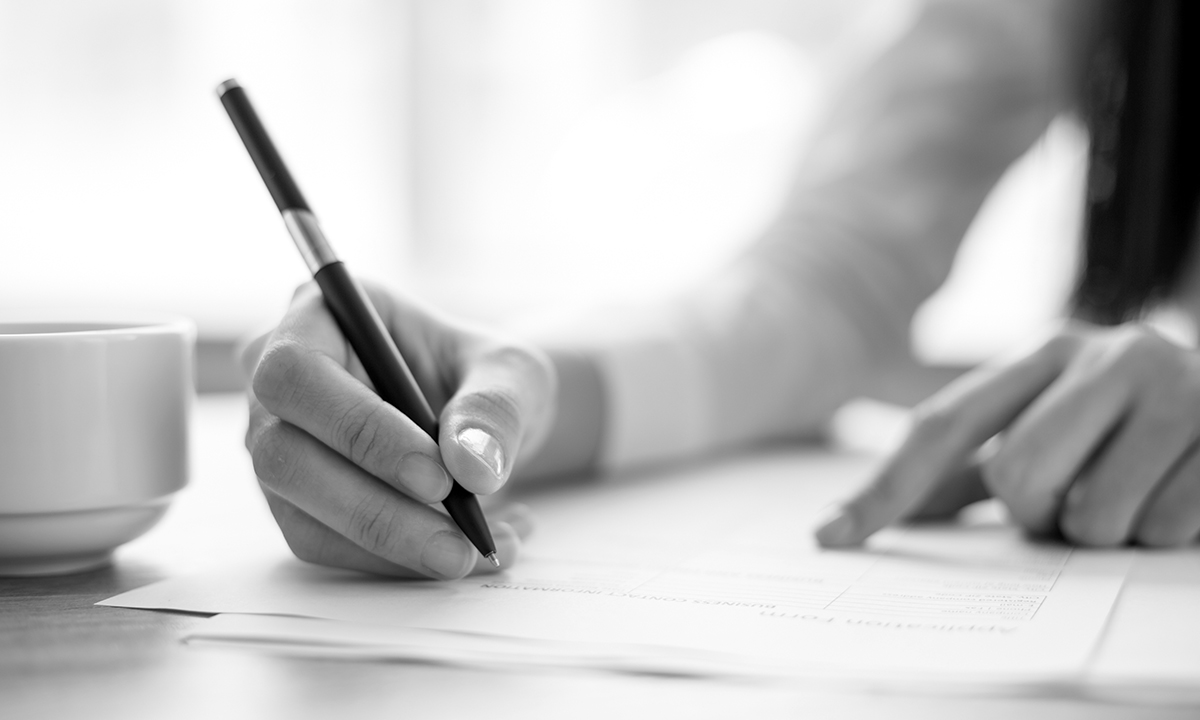 The Coronavirus pandemic has highlighted that much of life is uncertain and outside of our control. Insurance provides peace of mind – we hope to pay the premiums and that we never need to make a claim, but if a claim is necessary we have a valuable resource that can help alleviate the financial impact personally and for our families.
You would not be unusual in wanting to avoid thinking of your own death, having a serious accident, or being diagnosed with an illness that might prevent you from working. Many people do and, as a result, have inadequate plans should any of these events occur. For those who have put in place safeguards to protect themselves and their families, it is important to remember that this isn't a 'set it and forget it' exercise, regular reviews are essential.
Why review your protection policies?
One of the key reasons for regularly reviewing your protection policies is to account for changes in your personal situation; have you moved home? Got married? divorced? changed employer? Or started a business?
Life changes often and therefore so does our need for protection. These changes could lead to a situation where you are paying too much for a policy that no longer suits your needs, or too little because the cover no longer matches your protection requirement.
Even if there have not been any significant changes, reviewing your protection policies as part of your annual financial review meeting will ensure all parts of your financial plan are up to date and fit for purpose.
Reviewing your protection policies with your financial adviser will help answer some important questions:
Is the amount of cover still suitable?
Is the term still appropriate?
Should the policy be written in trust?
Is the policy still competitively priced?
Have there been medical improvements that mean better cover is available elsewhere?
What areas of cover are a priority?
Does it consider workplace benefits?
What about workplace benefits?
Many people are unaware what benefits they have through their employer. Understanding this is important but so too is realising that these benefits are linked to the employer and a change of job can mean a loss/reduction in benefits. Often a simple email to HR can help establish what benefits are available. For example, many employers do not offer more than statutory sick pay.
You can get £96.35 a week Statutory Sick Pay (SSP) for up to 28 weeks. This will be significantly less than most people earn, how many weeks/months could you self-fund out of savings and how would this impact your other plans?
Generally, we would suggest viewing workplace benefits as a bonus but not overly relying on them. If you leave your employer and need to replace cover you may find replacement cover is unavailable, or simply too expensive due to increased age and/or deterioration in your health.
Is the policy in trust?
Writing protection in trust is often overlooked. Typically, this is appropriate for life cover and the main benefits are ensuring your family receive the sum assured quickly (the claim will be outside of the estate and does not need to go through probate).
From an Inheritance Tax point of view this can also be important, because any insurance payouts on death that are not in trust will increase the value of the estate, potentially leading to an inheritance tax liability, or increasing an existing one.
Trusts also provide greater control and flexibility in choosing beneficiaries and a trust can make payments to beneficiaries as a loan rather than outright, therefore, creating a debt against the beneficiary's estate (repayable on death). This can help protect the funds from creditors, divorce and inheritance tax on your beneficiary's own estate.
This can be a complex area and ensuring appropriate trustees are selected and your wishes are clearly documented is vital. I'd advise discussing this with your financial planner because once written in trust you cannot change this later.
What next?
As financial planners we understand that protection is the foundation of any financial plan and if income is lost, your objectives will be at best significantly delayed and at worst unachievable, therefore, reviewing the safeguards you have in place should be both an annual and life event driven exercise.
Contact your financial planner if you would like to discuss any of the points in this article.
Author: Daniel Robertson, Financial Planner, drobertson@richmondhousewm.co.uk
The Rise of Contested Wills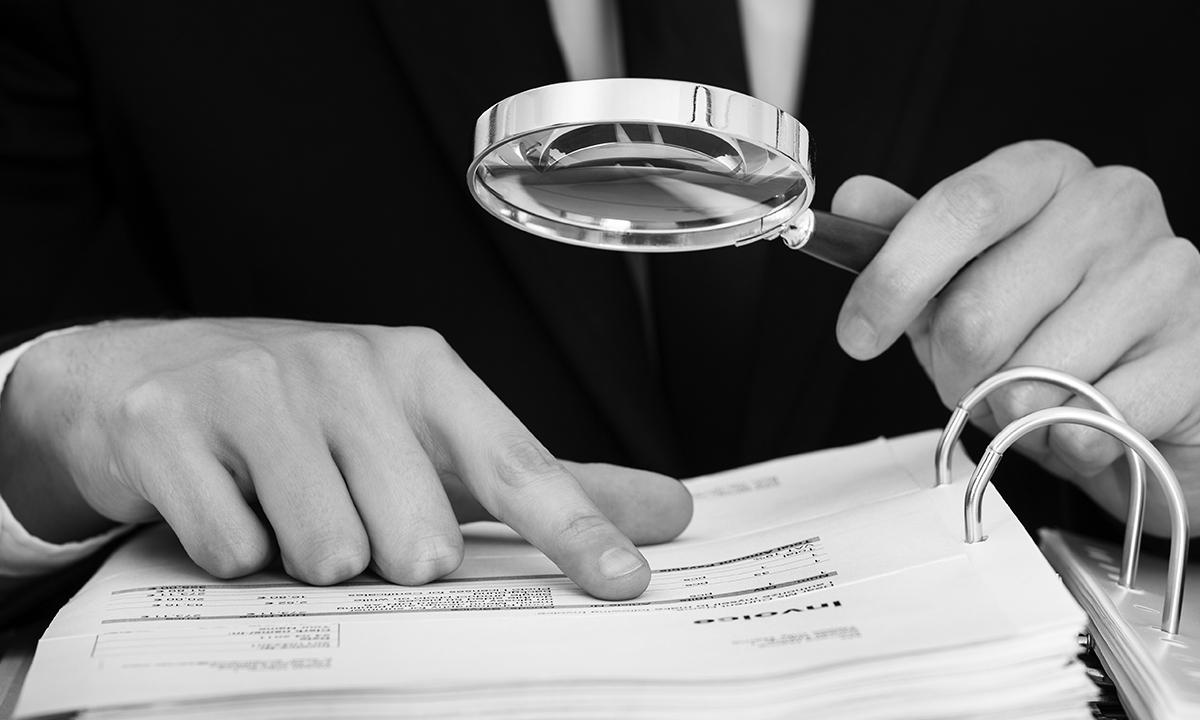 2019 saw an all-time record number of inheritance disputes taking place at the High-Court and Covid could cause the number to rise further, according to JMW Solicitors. They said the pandemic means the figure is set to rise as Wills are being signed and witnessed through windows and via video calls, with questions around undue influence and capacity.
The reasons for the increase in disputes about inheritance can be as a result of a variety of different factors including:
Increase in dementia rates – as our ageing population is living longer some are also living with illnesses which can impact their cognitive ability and mental capacity. This could mean that some people might be making Wills when they are not in the best of health and as such the Will is likely to be susceptible to challenge.
Modern families – with the rise of divorce and remarriage, families living further apart and overall more complex family arrangements, there is a wider scope for disputes.
Increase in property values – this makes the prize of a successful claim increasingly valuable and worth fighting over.
There are two ways in which a Will can be challenged. An individual can challenge the validity of it or bring a claim that it does not make 'reasonable financial provision'. This month's article will cover challenges of the validity of a Will and we will follow this up in the August issue with an article focusing on the latter.
The most common ground for challenging the validity of the Will is lack of testamentary capacity, meaning that the testator (individual making the Will) must have had the requisite mental capacity at the time of making their Will. As mentioned above, our population is living longer with illnesses like dementia and Alzheimer's, which can severely impact our mental capacity.
Banks v Goodfellow (1870) sets out the common law test for testamentary capacity. The testator must:
If it is believed that the testator did not have the necessary capacity when the Will was made, then it may be deemed to be invalid if the challenge is successful. However, it must be considered that if the challenge is to be successful, and there was an earlier Will then the deceased's estate would be distributed in accordance with the earlier Will. If there was no earlier Will, then the estate would be distributed in accordance with the rules of intestacy. It could therefore be that the claimant would receive no greater share of the estate even if they were successful in challenging the validity of the Will.
Another common ground for challenging the validity of a Will is undue influence. If a testator is coerced into making a Will which they do not want to make, then it could be deemed invalid if the challenge is successful. Coercion is assessed on a case by case basis and can vary depending on the vulnerability of the testator and the strength of the Will in question. Undue influence may be suspected if someone has changed their Will unexpectedly, if a person benefitting from the new Will was not included in any previous Wills or the deceased was dependant on the individual when the changes were made. If they were dependant this can make them more susceptible to forceful coercion. As mentioned above, elderly individuals with Alzheimer's are vulnerable to being coerced or influenced by a particular individual to change their Will to benefit them.
Undue influence can be difficult to prove and the burden of proof is on the individual making the allegation to show that there is no reasonable explanation for the Will being changed and including the provisions it has. Unfortunately, these instances usually occur behind closed doors by people who are in a position of trust such as a child, partner or carer and as such create difficulties if challenged.
Source: Wright Hassall – The Rise of Contested wills and The Gazette – what are the grounds for contesting a will?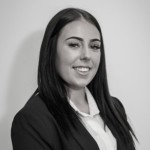 Author: Beth Mills, Will Writer and Trainee Financial Planner bmills@richmondhousewm.co.uk
The Importance of Regular Reviews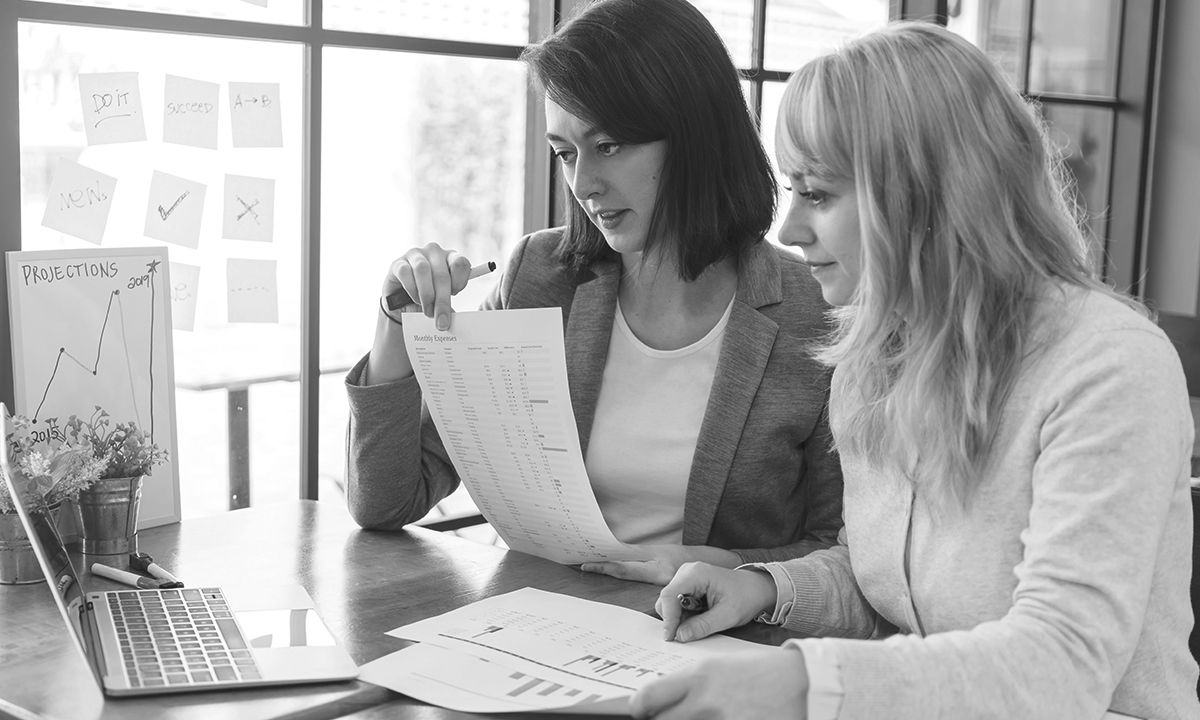 The last 12 months have seen some incredible volatility in financial markets, coupled with significant changes to the personal lives of investors. Many have experienced bereavement, the loss of a job, or other substantial occurrences. Even the relatively untouched have probably encountered changes to their working day or their ability to enjoy their favourite past times. It therefore seems prudent to underline the importance of regular reviews to the process of receiving financial advice. Most advisers recommend at least an annual review though the nature of the review may depend on the interval from when a plan was originally implemented. The following highlights some of the areas covered in a regular review and their importance.
Aims and Objectives
Clients may change and develop their aims over the years, as they become more informed about financial issues and accustomed to making decision about matters such as saving, insurance and tax planning. They will also be affected by life changes such as starting a family, losing a parent, changing jobs, starting a business, encountering financial difficulties or getting divorced.
Priorities change over time as people's circumstances and attitudes develop, so prioritising is a process that needs to be done repeatedly through your lifetime.
Performance
Plans should be reviewed in light of how investments have performed and any other changes that have taken place.
For investments, longer-term trends in past performance are more important than those over the very short term, i.e. up to a year. Consistent overperformance is rare and it is unlikely that an investment solution will be the right choice for the very long term. Therefore, it is important to review investments against appropriate benchmarks at regular intervals.
If a period of underperformance is identified a decision can then be made about whether to make a change or not, based on relevant criteria. These are likely to include the costs of making any changes and any explanation available to explain the underperformance.
Risk Appetite
People's tolerance for investment risk varies over time and investment risk means different things to different investors. Variations arise because of the diversity of client's individual circumstances, experiences and psychological make-up. These can be both objective and subjective factors.
Objective factors include things like the timescale for the investment, income and other assets. For example, a short timescale would tend to lower the amount of risk recommended as investments have little time to recover from fluctuations. Alternatively, someone with high income or overall assets will be able to take more risk than someone with fewer financial resources.
Subjective factors include the fact that some people are temperamentally more risk averse than others. This may be influenced by factors such as experience. An investor may have previously experienced financial successes or disasters that have shaped their view of the world.
Another crucial factor that needs to be reviewed regularly is an investor's capacity for loss. While you may be willing to accept falls in the value of your investment, you may not be able to. This includes situations where an investment is generating an income that covers essential bills.
Life Changes
Changes can be in relation to an investor's circumstances, their views, tax or legislative changes or maturing plans. In my experience most client's circumstances are unlikely to remain constant for very long. Changes in assets or income can take place relatively rapidly and have profound effects. Also, life events such as marriage, parenthood, incapacity, divorce, job moves, retirement or receiving an inheritance can happen in a planned or unplanned way. A financial plan has to adapt to these events, which can lead to changes in income and expenditure requirements, either for better or worse.
Reviews are a vital piece of financial planning and it is important for investors to make time for them if they can.
Author: Toby Nutley, Financial Planner, tnutley@richmondhousewm.co.uk
The start of the tax year is always a busy time for advisers and this year has been no exception. However, we have still found some interesting topics to share in this month's newsletter. We begin with an article from the Chief Investment Officer at Waverton about the dangers of inflation. Next, we dispel some myths about wills. Then, we have an article on changes to the lifetime allowance and finally one on an important Financial Ombudsman Decision.
Inflation and the Risk of Doing Nothing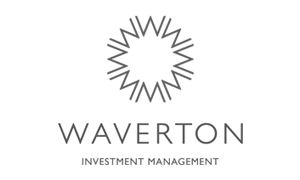 Despite the impressive returns for those who have stayed invested in bonds and/or equities in recent years, there is little sign of euphoria. Investors remain nervous and many choose to hold significant amounts of cash. While this appears to be a conservative strategy, it is in fact a rather risky one. The obvious problem is that with at record lows, you receive virtually no interest on your capital. The bigger problem is inflation. As inflation is running well above the level of interest rates, the supposedly conservative strategy of putting money in – the bank is destroying your purchasing power at a rather alarming rate. The image below shows what has happened to £10,000 deposited in a bank since 2007. We assume the deposit is receiving interest at the level of the bank rate set by the Bank of England (BoE).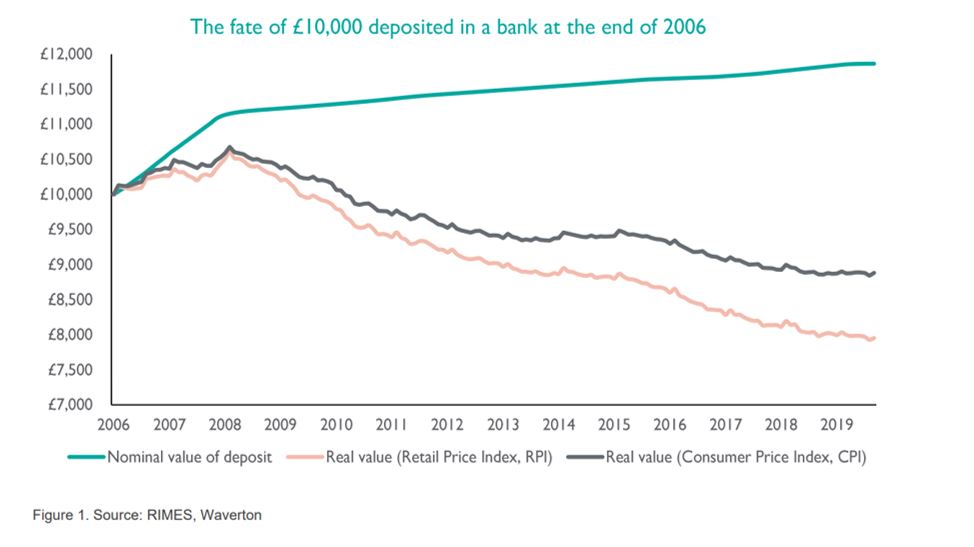 As inflation has been higher than the interest you have been receiving, your purchasing power has been declining. The black and purple lines in the chart show the impact over time of this problem. The black and purple lines show what your £10,000 is worth after adding the interest you receive and considering CPI and RPI respectively. If your investment manager had reduced the purchasing power of your capital by that amount over the last decade you would not be happy.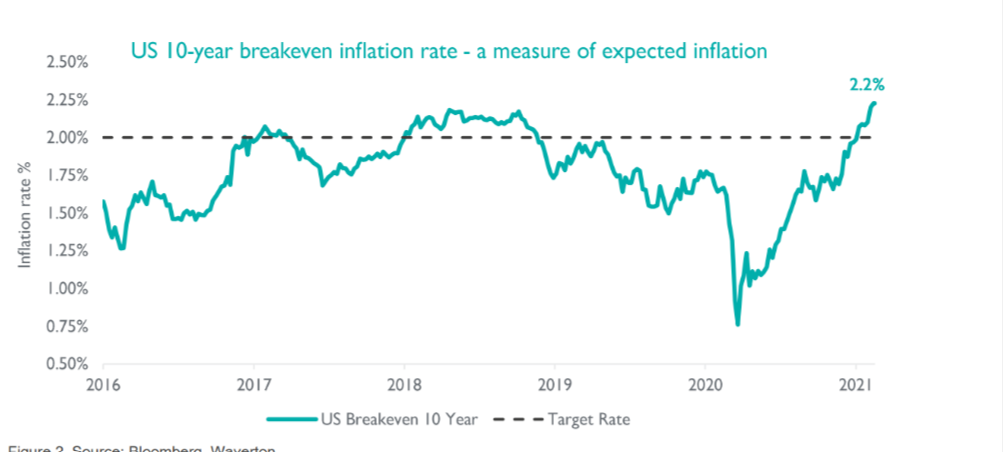 Will this always be the case?
Inflation is the topic we are asked about now more than any other and even with incremental rises in interest rates, it will likely take a long time before the bank rate gets above the inflation rate. Consequently, this trend of real capital loss from holding cash will continue for potentially years. While we are conscious that financial assets have had a good run and that there are fewer opportunities to find attractively valued investments, we continue to dedicate our resources to finding such opportunities.
The effect of the pandemic
During the Covid-19 crisis, economic output fell sharply and so did inflation. However, as a result of unprecedented levels of fiscal and monetary stimulus, inflation expectations have now eclipsed their levels just before the pandemic. The image above shows the market expectation of average inflation in the US over the next 10 years, measured by subtracting the nominal yield of a 10 year conventional US Treasury bond by the real yield of the 10 year Treasury inflation protected securities (TIPS). At 2.2%, the expectation is now at its highest level since 2014.
The future for inflation?
Whether or not inflation resumes at a level which is higher than we have been used to over the last decade, we think that recent changes to monetary and fiscal policy at least create upside risk to inflation. That alone would be enough to cause significant disruption and rotation in markets given the extent to which assets prices have become underpinned by low inflation and low interest rates. The extent of any new inflation trend will probably depend on the reaction of policy makers to this new challenge.
Given that governments now appear to be reliant on their central banks in supporting their fiscal spending plans, will central banks be able to unwind QE and raise interest rates to fight off excessive inflationary symptoms? Or will they be committed to supporting the recovery? They have after all generally been urging governments to contribute to the recovery through fiscal channel.
The bottom line
There are a number of questions and uncertainty around inflation. Only by carefully monitoring how the economy emerges from the pandemic and how consumers and corporates adjust to the new normal will we be able to make the right decisions about portfolio construction. That said, we expect a diversified global equity portfolio, or a balanced portfolio of equities, corporate credit, property, infrastructure, other real assets and government bonds, to continue to provide investors with capital growth in real terms. In fact, such portfolios may be less risky to your financial well-being than sticking your money in the bank.
Author: William Dinning, CIO, Waverton Investment Management
Risk Warnings: The views and opinions expressed are the views of Waverton Investment Management Limited and are subject to change based on market and other conditions. The information provided does not constitute investment advice and it should not be relied on as such. All material(s) have been obtained from sources believed to be reliable, but its accuracy is not guaranteed. There is no representation or warranty as to the current accuracy of, nor liability for, decisions based on such information. Changes in rates of exchange may have an adverse effect on the value, price or income of an investment.
Myths about Wills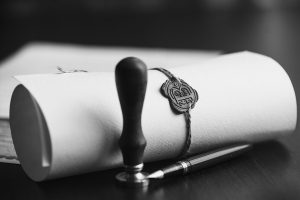 There are many myths about wills which cause confusion and can be a reason why many people put off writing one. Below are some of the key common myths that are linked to wills and the truth behind them.
Marriage does not affect my Will
One of the many myths about wills, is that getting married has no effect. The truth is marriage actually invalidates any previous wills, unless they are written in view of the marriage taking place.
I have a common law spouse, so they will get everything if I don't write my Will
Common law spouses, also referred to as cohabitees are of the false impression that they will have the same legal and financial security as married couples. If you are not married or in a civil partnership, your partner isn't legally entitled to anything when you die. It does not matter how long you have been together as a couple, neither does it matter how long you have lived together, or how many kids you have together. This is a major implication of living together as an unmarried couple and something which many people are not aware of.
2017 recorded 19 million families living in the UK, of which 3.3 million are cohabiting couples. With that said it is concerning that only 26% of cohabiting couples have a Will in place. If you own your property with your partner as tenants in common and do not have a Will in place, then your partner will not be automatically entitled to your share of the property. Your estate administration will be governed by the Law of Intestacy.
I am married so my spouse will inherit everything
It is not guaranteed that your spouse will inherit your entire estate upon your death. How much you are worth and whether you have children are contributing factors to how your assets are distributed. If you die without having first written a will and if you have children, your spouse will inherit the first £250,000 of your estate, jointly owned assets, and your personal possessions, as well as half of whatever remains, with the other half being split equally between your children.
My children will be looked after by my family
This is one of the most popular myths about wills. Many parents believe that their chosen relatives – siblings, parents etc. will automatically take care of their children if something was to happen to them. In reality, the government will decide who is suitable to become the legal guardians of any minor children. In order to ensure people that you know and trust will take care of your children, you need to appoint guardians in your Will.
I'm too young to write a Will
Everyone over the age of 18 should have a Will, but it is particularly important for those who own property, have children and/or own a business.
Now is the time to consider if you or members of your family need to make a Will or update a pre-existing Will. Whilst you're self-isolating and have spare time it is a good time to consider exactly what you want to happen to your estate.
Our role is to make sure you and your family have a framework in place to support you at a difficult time. Our first meeting is at our cost, however before any work is carried out, we agree the fee in advance.
Good planning helps your family get through an extremely difficult time in their lives. If you fall ill or die unexpectedly there are many things that need to happen. Making a Will can make the journey much easier for your loved ones.
You can prevent any family disputes
You can guarantee your family can continue to live in their home
You, rather than a court, can decide who looks after your children
You can protect your estate for your children and grandchildren in the event of divorce or remarriage.
Source: Wellingborough Wills – The top 10 myths about wills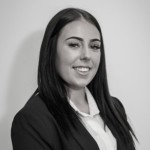 Author: Beth Mills, Will Writer and Trainee Financial Planner bmills@richmondhousewm.co.uk
Freezing of the Pension Lifetime Allowance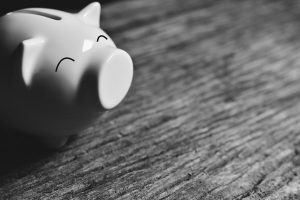 The Chancellor of The Exchequer, Rishi Sunak, announced in the Budget on 3rd March that the Lifetime Allowance (LTA) for pension purposes was to be frozen until April 2026 at its current level of £1,073,100.
While this announcement garnered few headlines, it is yet another of the Government's drip-drip policies designed to bring more and more people into the taxation sphere, partly as a sop to the majority of the population for whom a LTA breach is an unimaginable probability, and partly as a first step on replenishing the magic money trees that suddenly appeared in the garden of 11 Downing Street shortly after the pandemic first hit.
The LTA was first introduced in 2006 at a figure of £1.5M. It later increased to £1.8M but poor Government finances meant it was fairly quickly cut back to £1M since when it has had some small inflationary increases to stand at its current £1,073,100.
But what counts against the LTA? The three main items to consider here are:
Defined Contribution pensions – these can be Personal Pensions, Workplace Pensions or, indeed any pension whose value can be represented by a monetary figure alone. The amount that counts towards the LTA is the fund value at the time benefits are taken. In other words. If you have a pension fund of £300,000 when you retire, £300,000 is tested against the LTA.
Defined Benefit Pensions – also known as Final Salary Schemes, these are now relatively uncommon, apart from in the public sector. The amount tested against the LTA is 20x the initial pension at retirement plus any tax free cash taken. So, if you have one of these schemes and it pays you a pension of £20,000 a year initially plus tax free cash of £40,000, the amount for LTA purposes is (£20,000 x 20) + £40,000 = £440,000.
Payments under a registered Group Life policy – most employers use registered schemes. The amount paid on death is the amount for LTA purposes.
As alluded to earlier, for most people the LTA will be of no concern. But it is not the tax on "the rich" that it originally appeared. The freezing of the LTA will bring additional tax charges to a great many more people in middle ranking positions – it is not confined to those few who sit at the top of the tree.
If you have concerns in this area, speak to your usual Richmond House contact.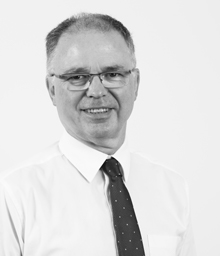 Author: Peter Murphy, Benefits Adviser, tel: 0333 141 3350
Fos finds against Carey in 81 page due diligence decision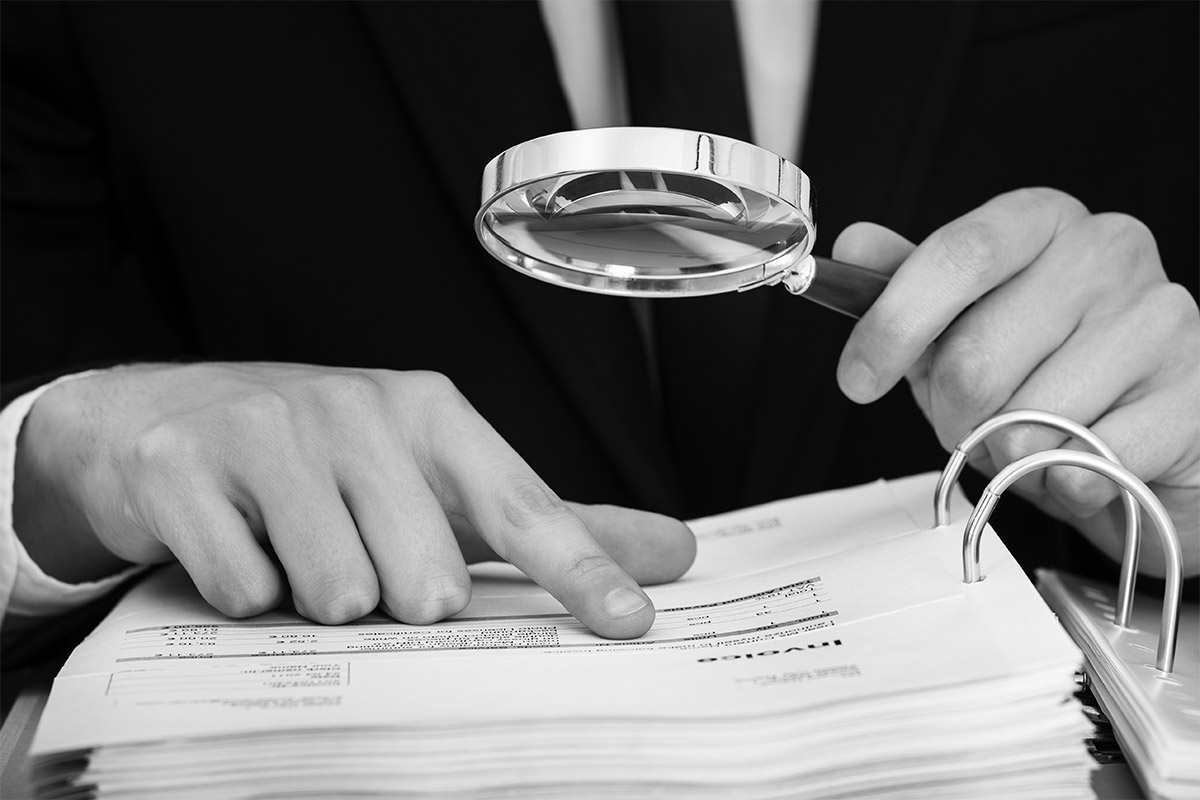 Carey Pensions has been ordered to compensate a client after the Financial Ombudsman Service found it had failed to meet its regulatory obligations when accepting a self-invested personal pension application from an unregulated introducer.
The claim saw driver Russell Adams allege Carey Pensions mis-sold him a Sipp. He and his lawyers accused the Sipp provider of using a Spain-based unregulated introducer to facilitate investments in Store First unit pods which were unsuitable and are now deemed "worthless".
Mr Adams had signed an execution-only contract, but his lawyers argued regulatory principles around treating customers fairly meant he should have not been allowed to open the Sipp without advice.
The High Court has previously sided with Carey Pensions. In a judgement published on May the 18th 2020, Russell Adams' claim against Carey Pensions was dismissed on all grounds, bringing with it clarity on the duties and obligations of Sipp providers, and "important findings for all financial institutions as to the parameters of 'execution-only' instructions".
The Sipp industry had been nervously awaiting the outcome of the case for more than two years, the original trial having concluded in March 2018. At the hearing in March 2018, Carey's legal team alleged Mr Adams knew the risks he was taking in investing his £50,000 pension into storage pods from Store First.
The High Court case saw Carey insist it had warned Mr Adams about the specific risks to his pension. It claimed he had nevertheless instructed the Sipp firm to carry out the pension transfer.
The provider argued the loss was caused by the high-risk investment, not the pension transfer or any collusion between Carey and CLP and the judge found in favour of Carey on all counts. However, the FOS has ignored the decision of the High Court in an 81-page decision and concluded Carey, which now goes by the name of Options, should have refused to accept the business from the introducer, which included a high-risk unregulated investment.
The Fos said had Carey acted in accordance with its regulatory obligations and best practice, it is "fair and reasonable" to conclude that in the circumstances it should not have accepted the client's application from the introducer to open a Sipp at all. The Ombudsman found Carey had been introduced to hundreds of clients by the same introducer.
The Fos's decision came before the Court of Appeal's decision last week (April 1) to side with claimant Russell Adams and find against Carey Pensions, also overturning the previous High Court ruling in a landmark decision.
The Court of Appeal unanimously overturned that ruling and found Adams was advised, in contravention of the Financial Services and Markets Act 2000, by CLP Brokers, an unregulated introducer.
The FOS Case
The client, who the Fos called Mr S, complained via a claims management company about his transfer to a Sipp and the investment made following said transfer.
According to the judgment, released on February 26, the problem first arose when Mr S was cold-called by unregulated introducer Commercial Land and Property Brokers (CL&P) and told he could get a much better return on his pension if he switched it to a Sipp and invested in high-risk Store First.
Mr S signed a letter of authority, giving Carey permission to deal directly with CL&P in relation to his pension transfer, in April 2012. He signed an application form for a Carey Sipp soon after and £42,477 was sent to Carey in September.
In October 2012, Mr S signed a document to invest £39,000 in Store First and confirmed he was fully aware that this investment was an alternative investment and as such was high risk and/or speculative. He also confirmed he was aware Carey acted on an execution-only basis and had not provided any advice.
Mr S said he had had no plans to change his pension and invest but was cold-called by CL&P and was promised 12 per cent guaranteed returns for three or five years. He also received a £2,000 "cash back" incentive from CL&P after the investment was made.
Mr S argued that he had suffered a loss from the Store First investment and that Carey should compensate him for this loss. But Carey argued it did not provide any advice to clients in relation to the establishment of a Sipp, transfers in or the underlying investments.
It also said Mr S had invested on an execution-only basis and this had been made clear in communications with him, the documentation issued to him, and the paperwork he read, signed and agreed to.
Carey pointed out under the Financial Conduct Authority's conduct of business sourcebook it was obligated to execute investment instructions as this effectively said once the Sipp has been established, it is obligated to execute the specific instructions of its client.
It also said it undertook due diligence on CL&P and this did not reveal any reason why Carey should not accept introductions from CL&P, at the time of Mr S's investment. But when the Fos asked Carey to provide information about its relationship with CL&P, it emerged 551 clients had been introduced to Carey via CL&P.
Ombudsman's findings
Ombudsman John Pattison said Carey had failed to conduct sufficient due diligence on CL&P and should have realised it should not accept business from the introducer, and ended its relationship with it before Mr S's application was made.
Pattison came to this conclusion because he said Carey ought to have undertaken "sufficient enquiries" into CL&P to understand who its directors were, and checked the FSA's warning list as part of its due diligence. Had it carried out these checks it would have discovered that CL&P's director was Mr Terence Wright, and that he was on the FSA warning list, Pattison said.
He said: "CL&P's director Mr Terence Wright's presence on the FSA warning list should have led Carey to conclude it should not do business with CL&P. I note this is a view which was held by Ms Hallett when she gave evidence to the court during the Adams v Carey hearing."
But Carey said the FSA notice was not entered onto World Check (the checking service it used) until October 2011 – after Carey had carried out its checks on CL&P's other representatives and after it had started accepting business. Therefore, it said if it had run a check on Mr Terence Wright at the outset, this would not have revealed his entry on the FSA's warning list.
Pattison said that as a regulated Sipp operator, Carey should have been mindful of the FSA's list of alerts and, in compliance with its regulatory obligations, it ought to have checked this list before accepting business.
In addition, had it done sufficient due diligence, the provider would have found the introducer was acting "without integrity" as it had not told it the truth when asked about cash incentives. In terms of due diligence on the Store First investment, Pattison said Carey should not have accepted either the application for Mr S's Sipp from CL&P or the investment.
This is because there were a number of things about the marketing material which ought to have given Carey "significant cause for concern" and that there was a significant risk that potential investors were being misled. In conclusion, Pattison said that it would not be fair to say Mr S's actions mean he should bear the loss arising as a result of Carey's failings.
Although Mr S was warned of the high-risk nature of Store First and declared he understood that warning, Carey failed to act on, nor did it share significant warning signs with Mr S so that he could make an informed decision about whether to proceed with the investment.
He said: "In these circumstances, I am satisfied that Carey should not have asked him to sign the indemnity at all. And, for the reasons I have set out, I am satisfied that the application should never have been accepted in the first place, or alternatively, Carey should have put a stop to the transaction at a much earlier stage in the process."
As a result, he ordered the firm to return Mr S to the position he would now be in if he had not transferred his pension. It must also take ownership of the Store First investment if possible and pay £500 for the trouble and upset caused.
Long Term Impact
The outcome of this complaint may have significant implications for self-invested personal pension businesses – both in the future and for the rapidly growing number of historic Sipp complaints usually involving non-standard investments, often in conjunction with an unregulated introducer.
The prospects of multiple Fos claims have already pushed more than one Sipp provider into administration and it is likely that more will follow. That in turn is likely to put further demands on the Financial Services Compensation Scheme.
It may be that the FCA has found it convenient for Claims Management Companies to pursue providers via the Fos and then the FSCS, so that the whole industry, including the adviser community and ultimately the customer, ends up paying.
Author: Toby Nutley, Financial Planner, tnutley@richmondhousewm.co.uk
The government has finally released their roadmap out of lockdown. This has been welcomed by most, even though many had been hoping for a swifter return to normality. In this February edition of Marginal Gain, we cover recent developments in the Woodford saga and a warning from the Pension Scams Industry Group. Finally, we cover the rise in cohabiting couples and the implications for wills and protection.
MPs attack FCA for proposed Woodford return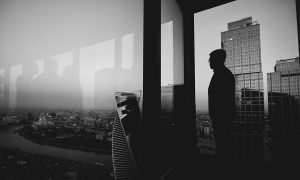 MPs have waded in on the planned return of Neil Woodford with urgent calls for the Financial Conduct Authority to provide a timeline for its investigation into the debacle.
Mel Stride, the chairman of the Treasury Committee, called on the City watchdog to set out when its investigation into the suspension of the Woodford Equity Income fund would conclude.
The comments are the latest chapter in a series of public statements made by both regulators and campaigners this week since Woodford revealed plans to make a comeback.
Speaking with The Sunday Telegraph the fund manager said he intended to return as chief investment officer at his new firm, Woodford Capital Management Partners.
Stride said: "The previous Treasury Committee was vocal in its concerns regarding the failure of the Woodford fund and the impact on its investors.
"As the FCA's investigation still continues over 18 months after the fund was suspended, the reports of the new fund may understandably be of concern to investors who previously lost out."
Woodford's plans for a comeback have sent shockwaves through the industry and the FCA made a rare public statement warning it would first assess the "fitness of management" before authorising his new firm.
The FCA confirmed it was in contact with regulators in Jersey. They said WCM Partners would need to apply for appropriate permissions before commencing any regulated activity in the UK.
Less than 24 hours later the Jersey Financial Services Commission took aim at Woodford warning it was "disappointed" he announced plans to partially launch his new firm from the island without first submitting an application for authorisation.
Jersey's financial regulator said it would be "normal practice" when speaking publicly about a business launch to "make it clear that it is subject to regulatory approval".
Woodford has said his business will operate out of Buckinghamshire and Jersey but for now would not involve the creation of a new fund or managing money on behalf of UK advised clients.
Speaking with The Sunday Telegraph, Woodford apologised for the outcome of the fund but largely blamed the actions of its administrator Link.
His resurface has prompted calls for an independent investigation into the collapse of the fund, amid claims investors are "losing faith" in the regulator's supervision of the industry.
In a letter to the Treasury Committee this week campaigners Gina and Alan Miller said it was "high time" an independent investigation also probed the FCA's part in the Woodford scandal.
Responding to the calls, Stride said MPs would "consider the letter fully" once parliament returned next week.
Whatever the outcome of the investigations referred to above, it is difficult to imagine a scenario where Woodford regains his previous levels of popularity with retail clients.
Author: Toby Nutley, Financial Planner tnutley@richmondhousewm.co.uk
PSIG says pension scams could be underestimated by "5000%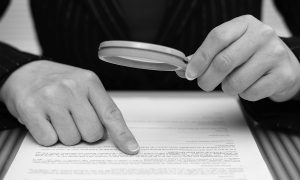 The problem of pension scams could be underestimated by as much as 5000 per cent, Margaret Snowdon, chairwoman of the Pension Scams Industry Group (PSIG), has said.
Appearing on the first episode of the Pension Regulator's podcast series, TPR Talks, Snowdon said the industry is not entirely consistent on what a pension scam is so there are inconsistencies in the collection of stats about them.
This made it difficult to see the true scale of the problem, she warned.
Also appearing on the podcast, Nicola Parish, TPR's executive director of frontline regulation, said figures for pension scams were being collected in different places and scams were underreported.
Parish said: "It is important the industry reports these suspected scams and they need to report them via Action Fraud.
"Getting that clear understanding of the scale of the problem and good quality intelligence will help in how we formulate and what we do about pension scams."
Both Snowdon and Parish said the industry needed to do more to combat scams, including boosting their reporting levels and being more innovative.
Parish said: "There are some industries where we have seen some real innovation in tackling scams and I would really like to see the pensions industry put its thinking cap on and come up with some new and innovative ideas to help us in Project Bloom to tackle pension scams."
Meanwhile, Snowdon said many schemes don't report scams because it is "a bit of a hassle", whereas victims hold off on reporting because "there could be tax consequences so they like to stay below the radar".
Both Parish and Snowdon also showed support for plans by pensions minister Guy Opperman to write to pension firms to ask why they are not sharing scam data.
More than £30m has been reportedly lost to pension scams since 2017, according to complaints filed with Action Fraud, although the figure is likely to be much higher as savers often fail to spot the signs of a scam and don't know how much is in their pots.
Additional Action Fraud figures, published last month, showed fraudsters pretending to be legitimate companies stole £78m from unsuspecting victims through pension and investment scams in 2020.
It is likely that there will always be some level of malpractice within the wider financial services industry. However, there are common-sense precautions that can be taken to reduce the likelihood that we will be impacted. Getting second opinions, resisting high pressure sales techniques and doing your own research are all ways in which you can help protect yourself from those with nefarious intentions.
Author: Toby Nutley, Financial Planner tnutley@richmondhousewm.co.uk
Unintended beneficiaries of life cover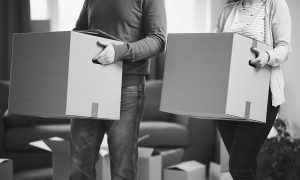 Unmarried partners are at risk of missing out on life cover pay-outs due to errors in the way their policies are set up, a report has warned.
A report by Swiss Re and Insuring Change found the rates of cohabiting couples and single life policies were both on the rise, making it more important that policies are set up correctly.
The report cited ONS data showing cohabiting couples accounted for one in four couples under the age of 65 in 2019, while it said the percentage of single life policies being set up increased from 76 per cent in 2018 to 76.6 per cent in 2019.
It warned a cohabitee would not be entitled to claim money that was intended for them if a policy was not set up correctly, with proceeds payable according to the rules of intestacy if the insured person dies without leaving a will. This means the insurance could pay out to their next of kin instead of their partner.
Ron Wheatcroft, technical manager at Swiss Re, said: "Ahead of investment in designing and implementing online trust or beneficiary nomination solutions, there are various low-tech improvements that can be made to encourage correct policy setup.
"Fundamentally, we need to put accurate policy setup on the same footing as other product basis choices. Who we pay, and how soon, really matters to customers, so how we communicate this is vital. Addressing some of the widespread flaws in current communication could make a big difference."
Wheatcroft added: "2021 would be a great time to remind customers of the benefits of cover and encourage keeping it in force, whilst also inviting them to consider if their cover needs any adjustment to better meet their needs – including, of course, whether they have made arrangements for the policy to go directly to the people they intend."
Naomi Greatorex, managing director at Heath Protection Solutions, said: "If not explained it is highly likely that many couples who are unmarried will buy single life assurance policies and expect they will pass to their partners, however if not set up properly the insurance will actually pay out a claim to their next of kin, not their partner who it may be intended for."
Greatorex added that she believed there was a "real unawareness" of this among consumers and stressed the importance of speaking to an adviser.
She continued: "When setting up single life policies consideration should always be given to writing the life assurance in trust. This allows the nomination of the partner as a beneficiary, and gives the insured person the control over their life assurance."
David Mead, founder of Future Proof and joint head of protection at St James's Place Protection Planning, said funds held in trust could pass to the intended beneficiary without being delayed by probate.
Mead said: "While many people may believe the proceeds will go to the person they intended all too often this isn't the case. A cohabitee would have no rights to the proceeds unless they are named specifically as a beneficiary of the proceeds in the deceased's will."
He added: "[Trusts] don't take long to arrange, and most providers allow the adviser to arrange them online at the point of application. But it's important for us all to go the extra mile and help the client organise the trust.
"After all, ensuring the benefits land in the right hands, was the whole reason they took the policy out in the first place."
Last year Royal London introduced a signature-free beneficiary nomination to life and critical illness covers on its 'personal menu' plans.
The provider said beneficiary nomination provided a simpler alternative to using a trust and would enable customers to nominate who will receive their pay-out if there is a claim paid after they die.
If you have any questions about the beneficiaries of existing cover then please contact your adviser and we can talk through the implications.
Author: Toby Nutley, Financial Planner tnutley@richmondhousewm.co.uk
The rise of cohabiting couples and their lack of legal protection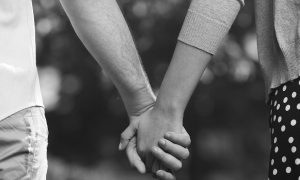 Research from the Office of National Statistics has recently revealed that the traditional household of married couples living with their children is now giving way to cohabitating couples. 2017 recorded 19 million families living in the UK, of which 3.3 million are cohabiting couples. Out of all family types, cohabiting couples were the fastest growing family type from 1.5 million to 3.3 million since 1996.
Of the 3.3 million cohabiting couples many of them have an expectation of what would happen in the event of death. The actual outcome of this expanding arrangement where couples do not get married or enter into civil partnerships is that there is little to no legal protection in place when a cohabitee passes away. Many people seem to have a belief that they are protected as a common law couple, however this is not a term that has a basis in current UK law and categorically they do not have the same legal protection as married couples.
Research from Direct Line Life Insurance recently found out that more than a third of cohabiting couples do not understand their legal rights in the event of the death of their partner. 1 in 10 believe that they would automatically inherit their partners share of the property, even though that may only be the case if there is a Will that specifically states that.
With that said it is concerning that only 26% of cohabiting couples have a Will in place. If you own your property with your partner as tenants in common and do not have a Will in place, then your partner will not be automatically entitled to your share of the property. Your estate administration will be governed by the Law of Intestacy.
The Law of Intestacy
If you are married or in a civil partnership your partner is entitled to the first £250,000 of what you own and 50% of what you own above that figure if you have children.
If you are not married or in a civil partnership, your partner isn't legally entitled to anything when you die. It does not matter how long you have been together as a couple, neither does it matter how long you have lived together, or how many kids you have together.
This is a major implication of living together as an unmarried couple and something which many people are not aware of. Millions of cohabitees are of the false impression that they will have the same legal and financial security as married couples.
Having a Will is vital for cohabiting or unmarried couples, otherwise there is no guarantee that the property and assets will be passed to the survivor, and they may inherit nothing.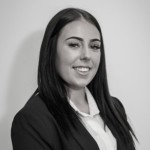 Author: Beth Mills, Will Writer and Trainee Financial Planner bmills@richmondhousewm.co.uk
Tax Rises Not a Done Deal

Covid-19 has now impacted almost every aspect of life in the UK. Although I think many of us have looked for the positives, in most cases the impact has been negative. Once we get to the end of the pandemic, whatever that ultimately looks like, we will then have to face the long-term consequences. One of these may be tax rises to cover the costs of recent government largesse. However, perhaps there is hope that these may not be as bad as first feared.
In an evidence session on the 18th of January, Treasury Committee chair Mel Stride asked Mr Norman on whether the country was not "quite clearly" in the territory of having to raise taxes at some point to help plug the deficit.
The Office for Budget Responsibility (OBR) has forecast a budget deficit of £394bn in 2020/21, around £280bn of which arises from the government's response to the coronavirus and support measures for businesses, workers and incomes.
But Mr Norman said: "If you look at the OBR's document between the optimistic and the central and the pessimistic scenarios, the optimistic scenario has us returning to the growth path they had anticipated in March.
"And it's not absolutely obvious therefore that there may be any future need for consolidation depending on the view you take of taxes."
While Mr Stride continued to ask whether it was possible that we could be "absolved" of any requirement to raise taxes at all if we ended up at the "better end" of expectations, the Treasury minister maintained his stance.
Mr Norman replied: "Let's see where we get to, as I have said, the OBR's November forecast occurred before the latest lockdown. They'll obviously be doing another forecast before this next budget and we will have to see where they get to.
"And even after that it could be quite difficult because of course we may end up with a somewhat delayed but nevertheless very pronounced bounce, and there are features of the economy at the moment which would suggest that that could be quite significant."
The committee chair remarked at the end of the session that tax rises were not a "done deal".
Mr Stride said: "I take away from this that it's not a done deal that there will be tax rises.
"There are possibilities out there in terms of our recovery that might see us avoid what probably a lot of people are expecting. That remains to be seen."
The chairman also raised the issue of questions over whether the Conservative government was going to maintain its manifesto commitment on the triple lock.
But Mr Norman said it was a matter for the chancellor to address in the upcoming budget in March.
Mr Stride had questioned whether it was "really tenable" to be saying at this stage the commitment would be maintained under all circumstances, given that two-thirds of taxes are raised through national insurance, income tax and VAT.
Hopefully this will ultimately be a piece of good news in 2021.
Author: Toby Nutley, Financial Planner tnutley@richmondhousewm.co.uk
Inflation broadly stable despite uncertainty

Inflation has climbed higher than forecast in December despite the introduction of lockdown measures to curb the spread of the coronavirus.
Figures from the Office of National Statistics, published this month showed inflation grew to 0.6 per cent for the month of December, up from the 0.3 per cent reported for November and slightly higher than the 0.5 per cent forecast.
This is despite swathes of the country living under restrictions under the government's tier system, with many pubs, restaurants and non-essential shops forced to close.
It reinstates an upward inflation trend that was halted by November's decline, but remains well below the Bank of England's 2 per cent target.
The largest upward contribution came from rising transport costs, up 0.11 percentage points, while increasing prices for clothing and recreation and culture items also boosted inflation.
These trends were somewhat offset by a downward contribution from falling food and non-alcoholic drinks prices.
The largest contribution to the CPIH 12-month inflation rate came from recreation and culture (0.35 percentage points).
Laith Khalaf, financial analyst at AJ Bell, said it was "prudent" not to draw too many conclusions from consumer price measures as levels of economic activity were so "deeply distorted".
But he added: "While inflation looks well contained, there is increasing concern it could start to be a problem once social restrictions are lifted, as a wave of pent up consumer demand is unleashed.
"Central bank stimulus, helicopter money from the government, and high levels of cash savings built up during lockdown all support the thesis that the inflation genie may pop out of the bottle in the coming year."
Jon Hudson, UK Equity Fund Manager at Premier Miton Investors, said: "The inflation rate remains well below target but given the lockdowns it is unsurprising.
"Should the vaccine be successfully rolled out and restrictions reduced, it is likely inflation will pick up in the second half of the year, driven by consumers spending the money they have been unable to over the past year, and higher commodity prices."
Inflation assumptions play a key role in cashflow modelling for those in retirement and can make a significant difference to the levels of income that are sustainable in pension drawdown. If you are worried that your current levels of expenditure may be too high, we are happy to help with a comprehensive plan.
Author: Toby Nutley, Financial Planner tnutley@richmondhousewm.co.uk
New Pension Bill Promises Big Changes

The Pension Schemes Bill is to receive Royal Assent and become law imminently after being approved by the House of Lords in the final stage of its parliamentary journey.
The bill managed to avoid a round of parliamentary ping pong after peers accepted the House of Commons amendments in a hearing on the 19th of January.
It was reintroduced to the House of Lords at the beginning of last year after the December 2019 general election delayed its debate in parliament.
It was then halted once again due to the government's commitment to hurry through emergency health legislation to combat the effects of coronavirus.
But Sir Steve Webb, former pensions minister and partner at LCP, said a lot of the bill's content now needs secondary legislation to actually come into effect, therefore there will be no changes made overnight.
Sir Steve said: "The new Pension Schemes Act will bring major changes to the pensions world in the coming months and years, once further detailed legislation has been published and implemented."
The bill includes long-awaited rules around pension dashboards, collective defined contribution schemes, and new powers for the Pensions Regulator.
The most immediate change for consumers is likely to be the "pensions dashboards". It is hoped that this will enable individuals to access their pensions information online, securely and all in one place, including their State Pension, thereby supporting better planning for retirement. It is hoped that this will also help them to reconnect with any lost pension pots.
According to Sir Steve, major changes will be a requirement on pension schemes and providers to supply data to the pensions dashboards and there will also be rules which may make it easier for pension fund trustees to block transfers where they fear scam activity.
There will also be new powers to force companies to keep their pension schemes better funded, with the threat of jail time for those who wilfully refuse to do so, he added.
Sir Steve said: "Much of this will happen 'under the bonnet' as far as the public is concerned, but the Act is an important step in consumer-facing initiatives such as the pensions dashboard, and advisers will in due course be looking to access this new tool to streamline the advice process."
In its final reading of the Pension Schemes Bill last year, the House of Commons voted down by a majority of 89 votes an amendment, which would have required the government to write to members five years before they could access their pot, offering them a Pension Wise appointment.
There was also friction between the Commons and the Lords on whether pension dashboards should allow users to engage in financial transactions, including the consolidation of pots and transfers between providers.
Ian Browne, pension expert at Quilter, said: "Opposition peers had concerns that allowing transactions to take place on a commercial dashboard could present an increased risk of fraud, and could lead individuals to make rash decisions with what is most likely to be their most important financial asset.
"However, the government's preference is for dashboards to initially be limited to providing a simple 'find-and-view' service before evolving to allow 'transactions' at a later date, and today the government had their way.
"Exactly what transactions will be permitted will be decided by statutory instruments and technical regulations from DWP and the FCA at a later stage, but it is expected that it will cover the consolidation of pension pots, transfers between providers, and potentially the raising or lowering of contributions to an individual's pension."
Meanwhile, Karina Brookes, leader of EY's UK pensions strategy team, said the bill reiterated the need for trustees to work closely with corporate sponsors to protect members.
Ms Brookes said: "It has never been more important for corporates which sponsor UK defined benefit schemes and their pension scheme trustees to work together with openness and transparency if they are to achieve optimal outcomes for sponsor and pension members alike.
"It is essential that sponsoring corporates are on the front foot when it comes to engaging their pension scheme trustees – in some cases, their largest creditor – around any intended major changes to the business including dividend policy, reorganisation, restructuring and transactions."
In addition, Anne-Marie Winton, partner at Arc Pensions Law, warned employers with DB schemes to pay careful attention to the new laws to avoid any hefty fines or even being sent to prison.
She said: "Ignorance of the new laws will be no excuse for non-compliance when carrying out routine and non-routine corporate activity."
I am excited by the dashboard facility that could mean significant benefits to UK consumers depending on what form it ultimately takes. That being said, government IT projects do not have a great reputation for being delivered on time and on budget so I may be enjoying my own retirement before I get to see one!
Author: Toby Nutley, Financial Planner tnutley@richmondhousewm.co.uk
Witnessing Wills Remotely – a great new option or a last resort?
In previous Marginal Gain articles, we have outlined the introduction of video-witnessed wills which came into force on 28 September 2020 and applies to all wills made between 31 January 2020 and 31 January 2022. Essentially, it amends the requirement of 'presence' to include virtual presence by means of video call as an alternative to physical presence.
This enables the testator to sign the will while being watched remotely by the two witnesses. The will is then delivered to one of the witnesses, who signs it while being watched by the testator. The will is then delivered to the second witness who does the same (or the two witnesses might be together, which may make things easier).
As useful as this option is for people during Coronavirus, signing and witnessing a Will virtually does bring its risks the effectiveness of it needs to be considered.
The will needs to be safely delivered to the witnesses once the testator has signed, ideally within 24 hours. The longer the delay, the more potential for disputes. How safe will it be to post the documents or are they able to be hand delivered to the witness's address.
If the testator dies before both witnesses have signed the will, it will not be legally valid.
On a video call, viewers can only see what is included in the video frame, so video witnesses cannot see what's happening off camera. This means there is a greater risk of the Testator being put under undue influence by someone off camera.
The testators and witnesses must all sign the will itself; it cannot be signed in counterpart, which may require the will travelling between several addresses to complete the execution.
Electronic signatures are not permitted.
Witnessing must all be done in real time and, in each case, the testator and the witnesses should be able to see the whole person, not just the head and shoulders or just the hand holding the pen. Ideally, the parties should be able to hear each other too.
Recording of the video-witnessing is not mandatory, but it is recommended and seems vitally important in case of a later challenge to the validity of the will.
If the witnesses do not know the testator, they should ask for confirmation of the person's identity. If the testator is in hospital or a nursing home, those documents may not be easily available.
It seems quite possible that wills that are executed in this way may be challenged later on grounds of undue influence, lack of knowledge and approval and/or duress, apart from issues relating to following the procedures correctly.
Technology can be unreliable. If a witness' video connection suddenly cuts out while the Testator is signing, this could raise concerns about the validity of the Will, as they will not technically have witnessed the signing. If this happens, the parties might have to go through the procedure again.
The Law Society recommends that wills executed under these provisions be treated as holding wills unless and until a will may be signed and witnessed in person. Government advice remains that where possible to do so, wills should still be signed in the conventional way.
It is important that the drafting and signing of wills is taken seriously. Contested probate procedures are costly, time consuming, and often very mentally taxing. So, while video witnessing may sound like a good alternative the reality is that this is a last resort where the usual form of witnessing is impossible.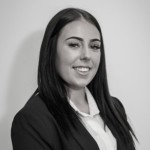 Author: Beth Mills, Will Writer and Trainee Financial Planner bmills@richmondhousewm.co.uk
Green light ahead
4 December 2020
As we all know, for most of this year our lives, economies and financial markets have been steered by the unfolding nature of the COVID-19 pandemic and the global response to fight it. It is, of course, the healthcare and medical science professions that deserve the most credit for working tirelessly to control the spread of the disease and develop a longer-term solution. As this update is written, the first regulatory approval of a vaccine has been announced, so there is now some genuine light appearing at the end of what has been a long and dark tunnel.
We also know that significant resources have been diverted by governments across the world, not only towards containing the pandemic itself but to supporting businesses and workforces, particularly in the most impacted sectors. Central banks have also played their part in setting a monetary policy framework that has facilitated the movement of liquidity through the financial system, helping to keep things afloat. With all the immediate pandemic responses and distractions, governments might have been forgiven for putting other policies and longer-term priorities on the back burner. But this has not been the case: the global pandemic has resulted in such a huge fiscal response that it has actually created policies and facilitated the channeling of funds and investment into areas that have lifelong implications. The most obvious area involves the global effort to tackle climate change.
Far from falling victim to the global pandemic, the environmental agenda has, if anything, been given even greater prominence over the past year. Many priorities and perspectives on things of real importance have changed materially over the past year, and this mood is echoed in the numerous international 'green' policy initiatives that have been announced across the globe, some of which we touch on in this update. These initiatives should help pave the way for some increased momentum in reversing the threats posed by climate change on our planet, whilst creating attractive investment opportunities along the way, particularly in the areas of sustainable energy, resource efficiency and renewable infrastructure.
A global agenda
According to some estimates, over US$2 trillion needs to be invested globally on an annual basis if climate change and the rise in greenhouse gas emissions is to be arrested. America will need to up its game: it is encouraging to learn that president-elect Biden's priority will not only be to focus on the post-pandemic recovery but also more pro-environment policies than seen under the Trump administration. On day one of his presidential tenure, Biden has already pledged to rejoin the Paris Climate Accord, the central aim of which is to strengthen the global response to climate change by keeping a global temperature change this century well below 2°C above pre-industrial levels, whilst pursuing efforts to limit the rise even further. Biden has also pledged a US$2 trillion stimulus package aimed at reducing US emissions and moving towards net-zero emissions before 2050. Tighter regulation and tougher fuel economy standards are also in the offing. Biden has proposed tax credits on electric vehicles ('EVs'), renewable power and energy storage projects, and intends to announce significant spending on green infrastructure projects.
All of this stimulus is in addition to the broader catch-up the US needs to play in terms of some serial underinvestment in its infrastructure; of the 600,000 or so bridges in America, more than 40% currently exceed their expected lifespan of 50 years. Some of Biden's ambitions may be restrained or thwarted by political divisions in the Senate, the control of which will be decided in the new year, but we can still expect significant investment and momentum on both environmental issues and key infrastructure spending with the incoming US administration, in contrast to the inertia created by the outgoing one.
The UK government has recently made similar pledges to reinvigorate its environmental stance with what Boris Johnson calls his 'green industrial revolution' 10-point plan. This includes significant commitments towards offshore wind power and low-carbon hydrogen production, but also provides initiatives for more energy-efficient homes and support for the increased roll-out of EVs. The government's intention to ban all diesel and petrol car sales by 2030 is certainly ambitious, but will also require substantial investment in EV charging infrastructure for example. Globally, EVs currently account for just 3% of car sales, but forecasts suggest this could rise to 20% by 2025 and to 50% in just ten years. The UK will be playing its part in the transition from liquid fuels to electric, but globally it is a huge project that will touch a wide range of sectors and companies involved in both the innovation and manufacture of clean-energy technology and infrastructure solutions.
In China, addressing climate change has also become much more central to the country's economic roadmap, with the next 5-year plan (due early next year) likely to place further emphasis on reducing emissions. President Xi Jinping has already committed China to becoming net-zero carbon by 2060 and having CO₂ emissions peak by 2030. Thankfully, China is not starting from scratch but it will certainly need to build on its expansion of renewables and energy efficiency if it is to come anywhere near hitting these targets. China already hosts many companies involved in the renewable energy and associated technology supply chains, including several world leaders in lithium-ion battery production, control sensors, solar glass and wind turbines. But it will be important for China not to squander the opportunity by allowing the positive environmental impact being made by such businesses to become eroded by the slow implementation of domestic policy on climate change.
It is hoped that Japan's new Prime Minister will also be more proactive than his predecessor on reducing emissions; he has already committed to cutting greenhouse gases to zero by 2050. Aside from these domestic commitments to reduce emissions, some pressure will undoubtedly be placed on Asian businesses by the west. Apple, for example, has set a net carbon zero target from all its suppliers over the next ten years, which will force many of its component manufacturers, plenty of which are in Asia, to sharpen their environmental credentials.
Several European economies are already much further advanced than other developed world nations on the topic of putting the environment first. Denmark can hold its head up high, having placed climate action as one of its highest priorities, and expects to be entirely reliant upon renewable energy in under ten years from now. Germany is leading the market for plug-in electric car sales, whilst in Norway fully electric cars already account for around 65% of all new vehicle purchases. The recently announced €750 billion European pandemic recovery plan will ensure that around 35% is spent on 'green' projects.
Representation in portfolios
Shortly, Bordier UK clients will find many of the aforementioned trends captured more overtly within their portfolios. Several of the themes are already represented in the stock ideas of many of our existing active stockpicking managers, but we now wish to accentuate our commitment to environmental, sustainable energy and renewable infrastructure initiatives. This has been made possible following the emergence of more specialist investment funds that are specifically targeting the diverse range of investment opportunities in this area. These funds tend to be global in their remit, typically searching for the leading companies in each sector that are helping to steer us away from our reliance on fossil fuels and the knock-on effects on climate change.
Investment in sustainable energy and environmental funds will give access to companies at the forefront of the transition towards electrification (e.g. electric vehicle technology, batteries and energy storage), renewable energy (e.g. solar and wind energy equipment and renewable power providers) and resource efficiency (e.g. water, waste, recycling, heating and insulation).
In terms of infrastructure, our allocations will not just focus on renewable initiatives but also involve directing capital towards listed, global companies providing critical infrastructure in the developing world as countries deal with urbanisation and population growth. This includes investment in utilities (i.e. the poles, wires and pipes needed for essential services such as electricity, water and waste management), transport, housing, hospitals, education establishments and vital communication services. Infrastructure investment frequently sees cashflows that are underpinned by regulation or long-term contracts, or revenues that are often linked to inflation, so this area can not only produce high levels of dividend income but can also introduce diversification benefits to a portfolio by being less correlated to more mainstream equity market investments.
Participating in the journey
Containing and addressing the COVID-19 crisis has quite rightly been – and remains – the number one priority this year and will no doubt continue to be the case well into 2021. But as noted, there are also some other big challenges and a plethora of important global policy initiatives running concurrently beside the pandemic that are also shaping our future. Some of the ambitious government targets and timelines may well fall short or be pushed further out, but what once seemed like an impossible journey towards arresting key issues such as climate change now seem much more achievable as government policy, finance, investment and changes in societal behaviour all unite for the common good of creating a more sustainable future. We hope that Bordier UK clients too will feel an increased participation in this journey through our making of more targeted fund-based investments that support these global initiatives and access the longer-term opportunities presented by them.
The light at the end of the pandemic tunnel is not just shining more brightly, it is also green.
Author: Mark Robinson, Chief Investment Officer, Bordier
Temporary Registration Regime for Cryptocurrency Firms
Cryptocurrency is a fashionable topic of discussion in the media however the FCA is definitely not a fan. Earlier this year they published advice stating:
"The FCA considers these products to be ill-suited for retail consumers due to the harm they pose.
These products cannot be reliably valued by retail consumers because of:
Inherent nature of the underlying assets, which means they have no reliable basis for valuation
Prevalence of market abuse and financial crime in the secondary market (e.g. cyber theft)
Extreme volatility in cryptoasset price movements
Inadequate understanding of cryptoassets by retail consumers
Lack of legitimate investment need for retail consumers to invest in these products
These features mean retail consumers might suffer harm from sudden and unexpected losses if they invest in these products."
Despite their antipathy they have taken steps to monitor the UK market and part of this is their creation of a registration regime to monitor firms dealing in these types of assets. From 10 January 2020, the FCA became the anti-money laundering and counter terrorist financing (AML/CTF) supervisor for these types of firms, which includes firms that exchange money to and from cryptoassets and those that safeguard their customers' cryptoassets. From this date, 'existing cryptoasset businesses' (i.e. firms operating immediately before 10 January 2020) have had to comply with the Money Laundering Regulations; such firms were required to be registered with the FCA by 10 January 2021.
New businesses (who began operating after 10 January 2020), are required to obtain full registration with the FCA before conducting business.
However, the FCA has acknowledged that they were not able to assess and register all firms that have applied for registration, due to the complexity and standard of the applications received, and the pandemic restricting the FCA's ability to visit firms as planned.
Therefore they have established a Temporary Registration Regime to allow existing cryptoasset firms, who have applied to be registered with the FCA, to continue trading. The FCA is advising customers of cryptoasset firms which should have applied to the FCA, but have not done so, to withdraw their cryptoassets or money before 10 January 2021.
The Temporary Registration Regime is for existing cryptoasset businesses which have applied for registration before 16 December 2020, and whose applications are still being assessed. This is to enable those existing businesses to continue to trade after 9 January 2021 until 9 July 2021, pending the FCA's determination of their application.
Firms that did not submit an application by 15 December 2020 will not be eligible for the temporary registration regime. They will need to return cryptoassets to customers and stop trading by 10 January 2021. Firms that do not stop trading by that date are at risk of being subject to the FCA's criminal and civil enforcement powers.
The FCA is advising consumers who deal with cryptoasset firms to:
Check if the firm they use is on the FCA's Register or list of firms with Temporary Registration.
If they are not, check whether they are entitled to carry on business without being registered with the FCA (this may apply if they are registered in a different country).
If the firm is not entitled to carry on business, then consumers should withdraw their cryptoassets and/or money before 10 January 2021. This is because the firm will be operating illegally if it does not cease trading from 10 January 2021.
Many cryptoassets are highly speculative and can therefore lose value quickly. The FCA does not have consumer protection powers for the cryptoasset activities of firms. Even if a firm is registered with the FCA, we are not responsible for ensuring cryptoasset businesses protect client assets (ie customers' money), among other things.
It is unlikely that clients of these firms will have access to The Financial Ombudsman or Financial Services Compensation Scheme, irrespective of whether they have temporary or full registration.
Cryptoassets are not widely held by retail customers though some institutional investors do hold them and feel they add value to portfolios in terms of diversification and negatively correlated assets. These developments in the industry are worth noting and it is definitely important to follow the FCA guidelines if you are holding these assets.
Author: Toby Nutley, Financial Planner tnutley@richmondhousewm.co.uk
Homeowners who die without a will
More than two fifths (44%) of homeowners do not have a will in place; and of those who don't have a will because they have 'nothing valuable to pass on', one in six own a property. (Royal London commissioned a survey by Opinium between 18-22 October 2019 with a sample of 2,006 nationally representative UK adults)
Last month we briefly discussed the various ways in which you can own your own home when looking at making a will. This month we will look more in depth at the various ways of owning your home and how this can affect your ability to distribute your share of the property on your death.
What happens if you jointly own a property? It all hinges on if you are tenants in common or joint tenants.
Joint Tenants
If you own your property with one other person as joint tenants, then you have no say who your share of the property is distributed to on your death. As joint tenants you each own 100% of the property, meaning on your death the property would automatically go to the surviving owner. As a result of this it is unable to be distributed through a will and therefore may not reflect your wishes.
Tenants in Common
When two or more people each own a share in a property, whereby they are separate owners entitled to their own share, this is known as being tenants in common. Generally, each person will have an equal share of the property, but it is possible to each own a different amount if there has been a formal arrangement about the size of each share. As tenants in common you are able to distribute your share of the property to whoever you wish when you die. This will either be through your will if you have made one or according to the rules of intestacy. Therefore, it is advisable to set out the names of the beneficiary(ies) in a will, if a tenant in common dies intestate, the property will pass to their heirs or closest family members under inheritance law.
This is the most suitable way to own a home for spouses/civil partners because it enables a share of the property to be passed directly to the children/other beneficiaries rather than to the other spouse. Although, a will can be used to give the surviving spouse rights to live in the property for a specified period of time, providing them security whilst ultimately ensuring the asset passes to the chosen beneficiary. Another added benefit of being tenants in common, is that your share of the property will be ring fenced against care home fees if your partner has to go into care. Particular care should be taken around changing ownership to tenants in common where care is foreseeable in the near future as this could be viewed as being deliberate deprivation to avoid paying for care which is illegal.
If a couple own a property as tenants in common and are not married, known as a co-habiting, and one partner dies then the surviving partner has no right to inherit anything under UK law. Many people do not realise this and think that common law marriage exists when it does not, even if you have lived with your partner for many years. If you are co-habiting and die without making a will then your share of the property will pass to family members according to the rules of intestate. If you have no immediate family then this means it could pass to an estranged family member who you may not have even known instead of passing to your partner. Wills are a vital part of planning and ensuring who benefits from your estate on your death and knowing and understanding how you own your property is a good place to start.
As you can see it is clearly very important to have an understanding and know exactly how your property is held as the outcomes on death can be extremely different to what you may assume and expect.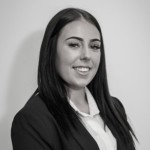 Author: Beth Mills, Will Writer and Trainee Financial Planner bmills@richmondhousewm.co.uk
Making a Christmas gift while keeping HMRC happy
Due to the lockdowns that have closed shops, restaurants and cinemas it is reported that many of us are holding excess cash and it may be that you are thinking of treating your family this year with more than usual extravagance. This is an admirable impulse and maybe just the boost to the economy that we need. However, we must beware the taxman so here is a brief guide to how you can satisfy your generosity and avoid the attention of HMRC.
Gift to Spouses
Any gifts that pass to a spouse or civil partner usually do so free of inheritance tax so there is no excuse not to spoil them. Having been locked up together for the last year it may be prudent to demonstrate your continued appreciation of them despite whatever idiosyncrasies have been driving you crazy for the last few months.
Annual Exemption
The current annual exemption is £3,000. This means that a transferor may make lifetime transfers exempt from IHT up to a total of £3,000 in any one tax year.
If the whole £3,000 is not used in any tax year, the balance can be carried forward to the next year. For example, if someone transfers £1,500 in year one, he can carry forward £1,500 to year two and have a £4,500 exemption. Any unused balance is lost if it is not used in the next year, and that year's exemption must be fully used first. It cannot be carried forward to year three. This exemption applies only to lifetime gifts.
Small Gifts
Gifts of up to £250 to any person in any one tax year are exempt. This exemption can be used any number of times in respect of different donees. The gift must be outright and cannot be a gift into trust. The exemption is for lifetime gifts only. The exemption cannot be used as part of a larger gift. For example if a person made a gift of £3,250 using the £3,000 annual exemption, the £250 exemption would not cover the excess amount over the £3,000.
Normal Expenditure
A lifetime transfer is also exempt if it is made out of normal expenditure and satisfies three conditions. First, that it was made out of the donor's normal expenditure, and it was made out of income, and after allowing for all transfers forming part of normal expenditure, the transferor was left with sufficient income to maintain their usual standard of living. Expenditure must be habitual or regular to count as normal. A good example would be a grandparent paying school fees, provided they were regular and it could be shown that the payments were made out of income and did not affect the grandparent's standard of living.
Marriage
Anyone who is unable to attend a Christmas wedding due to Covid restrictions and is thinking of spending the money instead on a more lavish present for the happy couple, should consider the potential inheritance tax effect of doing so.
Lifetime gifts in consideration of marriage, or entering into a civil partnership are exempt. The limits depend on the donor's relationship to the parties to the marriage or civil partnership. If the donor is a parent then the gift can be £5,000. If the donor is a remoter ancestor such as a grandparent then the exemption is £2,500 and if the donor is any other person then the exemption covers £1,000.
Gifts for education and maintenance
Of course, what every child really wants to see under the Christmas tree is a contribution towards their education and in this respect there is good news. Certain payments for a child's maintenance, education or training are also exempt. The exemption in respect of a child only lasts until the tax year when the child becomes 18 or ends full-time education, whichever is the later. Illegitimate, adopted and step-children are included for this exemption, but not grandchildren or remoted relatives. A transfer to a dependent relative of the donor is exempt, if it constitutes reasonable provision for the relative's care and maintenance.
Charities and Political Parties
Gifts to charities and major national parties are totally exempt, with some exceptions where the gift is not outright, during life and on death. A charity must be based in the UK, EU, Iceland, Liechtenstein or Norway, established for charitable purposes, registered with the Charity Commission or another regulator, run by fit and proper persons, and recognised by HMRC. A political party must (at a minimum) have had at the last general election preceding the transfer either had two members elected to the House of Commons or one party member elected with at least 150,000 votes being given to party candidates. In addition certain gifts during lifetime or on death for the national benefit are exempt including gifts to museums, libraries, universities and the National Trust.
Hopefully this has given you some ideas for how to channel your generosity this Christmas but don't forget the easiest way to protect your gift from inheritance tax is to survive for 7 years after making it. Therefore, let me conclude by wishing you and your family a very Merry Christmas and many more to come.
Author: Toby Nutley, Financial Planner tnutley@richmondhousewm.co.uk
Making a will for the first time

When you are trying to decide whether you think you should make a will the best consideration is to think about and review your overall wishes regarding who you would want your estate to be distributed to and secondly whether these wishes could be carried out effectively on your death, without a will.
Anyone over the age of 18 is able to make a valid will in the UK, but not many younger individuals think that it they need to write one or think they are too young to write one. The main aspect of a will is that it allows you to control who benefits from your estate when you die. Even if you don't own much property it is always wise to consider putting a will in place. If you die without a will then your estate will be distributed in accordance with the rules of intestacy which may not be what you want.
There are some main areas to consider; if they apply to you then you should be looking to draft a will.
To begin with it is a good idea to have some form of instructions for your executors concerning any funeral arrangements. This could be whether you want to be buried or cremated and if there is a place in particular you would like either to be buried or your ashes to be scattered. It must be noted that any funeral wishes are just that, wishes, they are not legally binding and therefore do not have to be directly followed by your executors. However, is helps to avoid any family disagreements and provides assistance to your loved ones if you have already made decisions for them.
The main area you need to think about is relevant if you have any children under the age of 18. A will enables you to appoint a legal guardian for you children if you or the other parent were to die. The guardian assumes the role of the parent of the child and it is a hugely responsible role and must be considered carefully.
The person who you appoint should ideally already have a relationship with your children, have the same parenting philosophies as you to ensure you child's upbringing is just how you would want. If you die without a valid will and a legal guardian has not been put in place, then it is down to the courts to decide who is appointed as a guardian. By making a will you retain some control over who is chosen to look after and bring up your children. No one wants to think of a time where they leave behind young children, but it is vital to plan for the future and ensure your wishes are met.
Next you should consider if you have anything you want to leave to a particular person. This could be anything from money to jewellery to a watch collection or even signed football t-shirts. A will can let you leave items to specific people. You can also leave specific item or cash gifts to a charity. If you gift 10% of your net estate to charities, it will also reduce the inheritance tax payable on your estate.
Not only can you leave specific physical items to individuals in a will but also digital assets. Today's generation is largely concerned with digital assets, albeit a social media account, a gaming account, music downloads or even an album of photos stored online. They are not physical assets but they can hold sentimental and even monetary value. This is something that not many people consider but the younger generation will certainly own a lot of digital assets and making provisions for them in a will is the best way to ensure they're distributed according to your wishes. Not only this but it is also a good idea to inform your executors of what digital assets you own and how to access them in the event of your death.
Again, another aspect people tend to forget that can be included in a will is who you want to take care of any pets you may have. Along with this you could leave a cash gift to them to be spent on taking care of the animal, either for food, grooming or towards veterinary bills. It is a good practice to speak with the individual before finalising your will to ensure they are happy to take on this responsibility. For many of us pets become a part of our family and we want to know they will be looked after if we die.
Another consideration is if you own property, how you own it. This will either be in your sole name, as joint tenants with another person or as tenants in common and this could be with more than one other person. There are significant differences in the way you own your property and how this effects how they are distributed on your death.
If you own your property in your sole name then without a will, as always, it will be passed through the intestacy rules. If you own your property as joint tenants and you die, your share automatically passes to the other owner. It is not able to pass through the rules of intestacy or your will. If you own your property as joint tenants, then your share of the property forms part of your estate and you are able to specify who you want it to pass to through your will or it will pass through the rules of intestacy.
Many people believe that if you live with your partner who is not your spouse/civil partner then they would be entitled to inherit your estate. This is not true, in the UK common law marriage does not exist, no matter how long you have lived with a partner if you died without a will the intestacy rules would mean that they are not entitled to receive anything from your estate by law.
It is therefore important to check the ownership of your property and consider preparing a will to ensure that your wishes regarding your property on your death are established.
As well as ensuring particular people are able to inherit from your estate, a will also enable you to state a specific person who you do not want to be able to inherit from your estate. You may have had a dispute with them and anticipate that they might contest your will, this enables your intentions to be clear if this were to ever happen.
Source: Recorded in The Gazette, 11 May 2020′.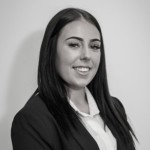 Author: Beth Mills, Will Writer and Trainee Financial Planner bmills@richmondhousewm.co.uk
Policy holders feeling pressure to cancel protection

As we approach the end of 2020 I think everyone has been impacted by Covid-19 and most people quite profoundly. Difficult decisions have had to be made and unfortunately in some cases this has involved cancelling or cutting back on insurance policies.
A survey of 1,000 adults in August found 19 per cent had cancelled or cut policies, including life and health insurance, as a result of the pandemic, according to Premium Credit.
They warned many households were "taking risks" with their finances to afford insurance, with 44 per cent saying they paid for them with credit cards.
The research also found that consumers who used credit to pay for insurance were, on average, using £520 more credit than 12 months ago.
Adam Morghem, strategy and brand director at Premium Credit, said: "The financial pain of Covid for millions of households is mounting and insurance is one of the bills that people are cutting back on to save money."
After the first lockdown began the Association of Mortgage Intermediaries (AMI) also warned of clients cancelling their protection insurance direct debits as a result of financial difficulty during the pandemic.
But even before the lockdown some consumers had increased borrowing to cover insurance costs, according to Premium Credit's research, as a March survey found that 41 per cent of customers who had increased borrowing to pay for insurance did so due to higher premiums.
Its own index also found a "growing reliance" on credit, with a quarter of customers borrowing money to pay for insurance before the pandemic, which had since caused an additional 5 per cent to take out credit.
Insurance may feel like the easiest thing to cut in the moment when you are checking your bank statement at the end of the month. However, no one ever complains about being over-insured when they need to make a claim. This up-tick in cancelling policies not only poses a threat to the short-term stability of families but there is also the risk that a cancelled policy cannot be replaced later due to increased premiums or impaired health. Anyone thinking of cancelling their policies should think long and hard and ideally check with a financial adviser before making an irreversible decision.
Source: Insurance Times, 10 November 2020.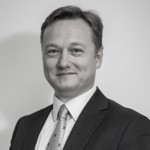 Author: Toby Nutley, Financial Planner tnutley@richmondhousewm.co.uk
Record £22bn UK borrowing

The government has been unleashing massive financial power to support business through the Covid-19 crisis and borrowing hit more than £22bn in October. This is the highest total for October on record.
Office for National Statistics figures estimate public sector net borrowing at £22.3bn which is £10.8bn more than October last year and is the sixth highest month for borrowing since records began.
Tax receipts for the month reached nearly £40bn which was £2.7bn less than last year. The drop was largely due to lower levels of VAT, business rates and income tax. This means that since April, public sector net debt rose by £276.3bn to reach £2,077bn or 100.8 percent of gross domestic product. As a result, in July UK debt exceeded £2tn for the first time.
This increased borrowing has been a feature of 2020 with the first seven months of the financial year (April to October), showing borrowing of around £215bn. This represents an increase of £169bn on the same period last year and is the highest public sector borrowing on record for any similar period.
Projected borrowing for the current financial year (20/21) is £322bn which is around 6 times higher than last financial year (19/20).
According to Paul Craig from Quilter Cheviot: "It is clear the recovery from Covid-19 will not be quite the dramatic V shape we were all hoping for, and with extra borrowing required for the current lockdown and furlough extension to March, it will be some time before things look 'normal' once again.
"That said, these figures will not concern the Treasury or the Prime Minister. Interest rates remain at record low levels and the prospect of them turning negative remains on the table, although we still see this as a nuclear option."
Most commentators assume that tax rises are to be expected to compensate for the increased level of borrowing. However, these are likely to be delayed until it is felt that Covid-19 has been reduced significantly as a threat.
There has been some slightly better news from the Office for National Statistics who are reporting that retail sales volumes increased by 1.2% compared to September. This is the sixth consecutive month of growth and up 7.9% compared to pre-pandemic levels. Performance has been uneven however with the growth driven by a strong increase in sales online rather than high street footfall.
The long-term impacts of Covid-19 are hard to predict at present but it certainly seems like tax rises are ahead and there is definitely an existential risk to high streets across the country.
Source: FT Adviser, 20 November 2020.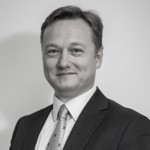 Author: Toby Nutley, Financial Planner tnutley@richmondhousewm.co.uk
HMRC issues warning to self-assessment customers about scams

HMRC is warning customers completing their returns to take care to avoid being caught out by scammers. The annual tax return deadline is on 31 January 2021.
Many scams target customers to inform them of a fake 'tax rebate' or 'tax refund' they are due.
These fraudsters pretend to be from HMRC to convince them to hand over personal information, such as bank details, to be able to claim back this money.
They will then use this information to access the individual's bank account, trick them into paying false tax bills or sell on their personal information to other fraudsters.
In the past 12 months, the tax authority has responded to more than 846,000 reports of suspicious HMRC contact from the public and reported over 15,500 malicious web pages to internet service providers to be taken down.
Almost 500,000 of the referrals from the public involved bogus tax rebates.
HMRC's Interim Director General for Customer Services, Karl Khan, said:
"We know that criminals take advantage of the Self Assessment deadline to panic customers into sharing their personal or financial details and even paying bogus 'tax due'."
"If someone calls, emails or texts claiming to be from HMRC, offering financial help or asking for money, it might be a scam. Please take a moment to think before parting with any private information or money."
Pauline Smith, Head of Action Fraud, said:
"Criminals are experts at impersonating organisations that we know and trust. We work closely with HMRC to raise awareness of current scams and encourage people to report any suspicious calls or messages they receive, even if they haven't acted on them, to the relevant channels."
"This information is crucial in disrupting criminal activity and is already helping HMRC take down fraudulent websites being used to facilitate fraud."
"It's important to remember if you're contacted out the blue by someone purporting to be from HMRC asking for your personal or financial details, or offering you a tax rebate, grant or refund, this could be a scam."
"Do not respond, hang up the phone, and take care not to click on any links in unexpected emails or text messages. You should contact HMRC directly using a phone number you've used before to check if the communication you have received is genuine."
"If you've been the victim of fraud, contact your bank immediately and please report it to Action Fraud online or by calling 0300 123 2040.Earlier this year (August), HMRC investigated 10,428 reports of phishing scams designed to exploit the coronavirus pandemic."
In one phishing scam, individuals were sent a text message purporting to be from HMRC informing them they were due a tax refund.
It then told the individual to apply for this refund online via an official looking site that used HMRC branding and was marketed as "Coronavirus (Covid-19) guidance and support".
The fake site then asked for several pieces of the user's sensitive information before requesting their passport number as verification.
As we start the Christmas period it would be terrible to be the victim of a scam. Please be careful and if you do receive a suspicious message then feel free to contact Carnelian for a second opinion or further guidance.
Source: HMRC Press Release, 17 November 2020.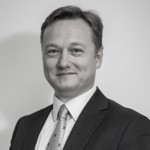 Author: Toby Nutley, Financial Planner tnutley@richmondhousewm.co.uk
Sunak introduces wage subsidies to replace furlough

*Furlough has been extended until 31st March 2021*
The furlough scheme – officially known as the Coronavirus Job Retention Scheme – had been due to end on the 31st October. But the Chancellor has today announced that it will keep running until 31st March 2021.
We don't yet have full details on the extension of the furlough scheme, but we know that employees on furlough will continue to get 80% of their salary, up to £2,500/mth. This 80% will be paid by the state, which mirrors the state's contribution in August – employers won't need to contribute to your wages for the time you spend furloughed and need only cover pension and national insurance contributions. The government will review the policy in January.
The below article was written in line with our awareness of the Job Support Scheme at the time but should be read in accordance with the above clarification.
Last month Chancellor Rishi Sunak announced a new Job Support Scheme. This will partially pay part-time workers' wages from November as part of the government's 'Winter Economy Plan'. The government will contribute towards the wages of employees who are working fewer than normal hours due to decreased demand.
It is only open to employees who work at least a third of their normal hours. These hours will be paid for by their employer, while the government and the employer will each pay a third of the remaining hours not worked.
This means an employee working 33 per cent of their usual hours would receive 77 per cent of their normal wages. It would mean businesses pay 55 per cent of those workers' regular salaries.
The grant is capped at £697.92 a month and the level of support is based on the employee's normal salary. Firms will not be allowed to make staff redundant while they are on the scheme.
The scheme starts from November, and all small and medium sized businesses are eligible to apply. Larger businesses will have to show that their turnover has fallen in order to be eligible.
Business will be eligible even if they have not previously used the furlough scheme.
According to Mr Sunak, employers retaining furloughed staff on shorter hours can claim both the Jobs Support Scheme and the Jobs Retention Bonus.
The previous Coronavirus Job Retention Scheme is set to end on October 31.
The extended jobs support scheme will be available throughout the UK and will run for six months from November, with the chancellor specifying a review point in January.
Industry experts have criticised Chancellor Rishi Sunak's enhanced Job Support Scheme saying it causes even more confusion and fails to help businesses who are struggling with cashflow and additional staff costs.
Lee Wild, head of equity strategy at Interactive Investor, warned payments will need to be delivered to businesses promptly if the scheme were to stop redundancies and more businesses from going under.
Mr Wild said: "The penny has dropped at Number 11 that far more firepower is needed to prevent a wave of redundancies this winter as a Covid second wave takes hold.
"Just weeks after launching his new job support scheme, chancellor Rishi Sunak is having to extend help to workers at businesses that are closing down.
"But, as with many other policies during the pandemic, there are more questions than answers, and having easy access and getting paid quickly will be critical if this scheme is to have the desired effect."
The new scheme has also been criticised for leaving out businesses who will be indirectly affected by new lockdown measures.
Richard Churchill, a business advisory partner at Blick Rothenberg, said the measures did not offer any relief to businesses in the supply chain, such as breweries supplying pubs.
Mr Churchill said: "The owners of such businesses will still be faced with very difficult decisions in relation to retention of employees with the increased business costs under the Job Support Scheme commencing 1 November."
He added: "Even for businesses who are eligible for the enhanced Job Support Scheme a limiting factor may well still remain in respect of their viability being cashflow. The Job Support Scheme operates via a retrospective claim made following payroll submissions, i.e. amounts in respect of November salary costs will be claimed and paid in December.
"Closed down businesses will still be liable for additional staff costs. The Job Support Scheme does not cover other contractual benefits, redundancy liabilities will continue to accrue, and there will be additional holiday being accrued over the period of close down.
"These accruing costs may force those businesses with no cash to close in any advent even if the lockdown restrictions are eased."
It remains to be seen whether the government's measures are sufficient to protect jobs or whether further steps will be taken over the next few months.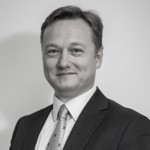 Author: Toby Nutley, Financial Planner tnutley@richmondhousewm.co.uk
Trustees Request Powers to Fight Scams

Where a pension policy holder requests a transfer to a new plan, trustees have an obligation to complete the transfer. Historically trustees did have some flexibility to delay and would exercise this authority where they felt that the destination plan was unsuitable.
However, the Hughes vs Royal London case in 2016 limited this authority.
Ms Hughes, a member of a personal pension scheme administered by the Royal London Mutual Assurance Society (Royal London), requested a transfer to the Babbacombe Road 1973 Small Self Administered Scheme (the SSAS), an occupational pension scheme. Royal London refused to make the transfer owing to concerns that the receiving scheme might be a vehicle for a pension scam (or pension "liberation"). Royal London also questioned whether Ms Hughes had a statutory right to a transfer because she was not an "earner" in relation to the SSAS. The Pensions Ombudsman (PO) dismissed a complaint by Ms Hughes in June 2015. However, the High Court ruled in her favour and instructed Royal London to make the transfer.
Lawyers at the time warned the High Court ruling had "hamstrung" pension providers who blocked transfers if they thought the receiving scheme looked suspicious. Under current rules, trustees have a legal duty to carry out a transfer of a saver's cash equivalent transfer value within a six-month deadline and if they refuse they could be at risk of legal action.
Stephen Timms, MP for East Ham, has been vociferous in parliament, calling on the government to do more to protect people against pension scams.
Recently Stephen Timms, chairman of the Work and Pensions committee, has taken up this issue again. He has warned that transfer rules are not working and must be changed if the industry wants to put a stop to pension scams.
At the second reading of the Pension Schemes Bill earlier this month (October 7), Mr Timms told the House of Commons that savers should not be entitled to their right of transfer in cases where the receiving scheme or destination is listed on the Financial Conduct Authority's warning list.
He tabled an amendment to the Pension Schemes Bill for the statutory right to transfer to be removed where a scam is suspected.
He said: "If the trustees of a scheme know that a particular transfer is going to a firm that is on the warning list, they should surely not have a legal obligation, as they do at the moment, and will still have under the bill, to hand the money over to crooks if the saver has taken advice but still, despite that advice, wants to go ahead."
Addressing the issue of legitimate schemes missing out he said: "If the receiving firm is above board, it must show that to the FCA and get itself off the warning list."
Mr Timms argued this had to be changed so that providers and trustees could put a stop to scams without the fear of being taken to court.
This proposed rule change has gathered support from other MPs as well as providers and other pension industry groups.
Pensions Minister Guy Opperman said he was "keen" to ensure this change and address the issues raised by Mr Timms. Meanwhile, The Pensions Management Institute, Association of British Insurers and Pension Scams Industry Group have also voiced concerns over current rules.
The Pensions Regulator has said it would like the power to allow trustees to delay any suspicious transfers.
The Pension Schemes Bill, which also includes regulation around the pension's dashboard and collective defined contribution schemes, will now face the committee stage after it cleared the second reading without a vote.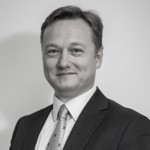 Author: Toby Nutley, Financial Planner tnutley@richmondhousewm.co.uk
Ethical Investing

Most investors have heard of "Ethical Investing" and some have heard of "ESG" (Environmental, Social and Governance). In this article we take a deeper look into this area of investing.
Interest in environmental, social and governance-related funds sky-rocketed this year, with total investment topping $1trn (£778bn) for the first time on record, according to data from Morningstar.
Diversification
One of the biggest concerns about ESG is that it excludes parts of the investment universe, hurting returns. However, funds which market themselves on their ESG credentials do not just focus on companies fighting global warming, with many of them incorporating technology stocks.
Definitions
Environmental criteria may include a company's energy use, waste, pollution, natural resource conservation, and treatment of animals. The criteria can also be used in evaluating any environmental risks a company might face and how the company is managing those risks. For example, are there issues related to its ownership of contaminated land, its disposal of hazardous waste, its management of toxic emissions, or its compliance with government environmental regulations?
Social criteria look at the company's business relationships. Does it work with suppliers that hold the same values as it claims to hold? Does the company donate a percentage of its profits to the local community or encourage employees to perform volunteer work there? Do the company's working conditions show high regard for its employees' health and safety? Are other stakeholders' interests taken into account?
With regard to governance, investors may want to know that a company uses accurate and transparent accounting methods and that stockholders are given an opportunity to vote on important issues. They may also want assurances that companies avoid conflicts of interest in their choice of board members, don't use political contributions to obtain unduly favourable treatment and, of course, don't engage in illegal practices.
Exposure to trends
If you are expecting ESG funds to be investing in small and innovative renewable energy companies, you might want to think again. According to Morningstar, eight of the 10 best-performing large-cap US funds that incorporated ESG principles had Apple, Amazon or Microsoft as their biggest holding.
Separate data from Refinitiv also shows that out of the top 10 performing funds that it labelled ESG in the year to June 30, 19 per cent of assets were in Faang stocks – Facebook, Amazon, Apple, Netflix and Google – or Microsoft.
Technology companies tend not to have a reputation as carbon emitters and therefore seem like a safe bet if your investment goal is focused on climate.
They have also been some of the best-performing investments over the past decade, in some cases quadrupling returns for investors. So it is easy to understand why so many fund managers are keen to have them in their ESG portfolios.
Technology companies are increasingly providing solutions to many of the problems the world faces, such as water scarcity, pollution management and climate change. They also potentially benefit from having more transparent ESG reporting policies, another contributing factor to their dominance in more mainstream strategies.
Purity Tests
It is wrong to assume that tech stocks are automatically ESG-friendly.
For example, Facebook has had to deal with the fallout from the Cambridge Analytica scandal and concerns over data privacy, causing some ESG funds to rethink their interest in the company.
Meanwhile, Amazon has been slated for its working practices and Google has been investigated over its monopoly status.
Nicolo Bragazza, investment analyst, portfolio management at Morningstar Investment Management Europe, explains: "It would be too optimistic to think that ESG is the investors' philosopher's stone, able to automatically give them the power to find good businesses with the potential to thrive in the future.
"Sectors such as the tech sector and alternative energy are not immune from ESG risks. Specifically, even if not exposed directly to environmental risk, many tech businesses have issues with data privacy and cybersecurity, or they may face scrutiny from governments with regards to anti-competitive behaviour and taxes."
Greenwashing
Critics argue that the lack of a widely-used standard for ESG metrics means the door is wide open for greenwashing.
Declan McAndrew, head of investment research at Foster Denovo, says investors should adopt a healthy scepticism and scrutiny over whether funds are doing what they say on the tin.
He adds: "Greenwashing has become more prevalent amid a trend of managers simply rebadging legacy funds with a new sustainable label to attract investor interest.
"Our role as an adviser is to help them navigate this landscape and ensure they are accessing solutions that are both credible and going to contribute to achieving their long-term goals and ambitions – be that financial, moral or ethical."
​​​​​​​Mid-Term Outlook
Exposure to tech stocks and pharmaceuticals has delivered strong performance for some ESG funds during the Covid-19 situation. It is tempting for investors to see these funds as having proved themselves and move more of their total investible assets towards this strategy. However, the risks remain the same. ESG funds are likely to be exposed to less of the market and this does limit diversification and may increase risk. Furthermore, you cannot rely on a fund manager's definition of "ethical" or ESG matching your own and you may end up holding assets you'd prefer not to.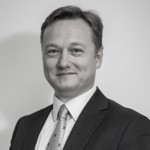 Author: Toby Nutley, Financial Planner tnutley@richmondhousewm.co.uk
The Demand for LPAs Haven't Increased During the Pandemic

The current pandemic, caused by Covid-19, has caused widespread problems for those who struggle to manage their own finances and everyday tasks. People who are often able to do things by themselves but are perhaps classed as 'vulnerable' during this pandemic, may now be worried about doing everyday tasks, such as going to the bank or to buy food, due to the risk of contracting the virus if they are in a public setting.
Additionally, with many more people suffering from complications caused by Covid-19, there can be uncertainty about who is able to make decisions on an individual's behalf if they lack the capacity to do so themselves. In some situations, this could even relate to the life-sustaining treatment the patient should receive.
Lasting Power of Attorney documents have an important role to play in looking after vulnerable people, including the elderly and those with medical conditions. However, they need to be created with care and understanding by all of those involved. As this pandemic is so unpredictable – and the risk that vulnerable individuals can quickly become incapacitated – it's important to have an LPA in place to enable a trusted attorney(s) to make decisions regarding their health and welfare and/or finances and property.
According to new research completed by the Society of Trust and Estate Practitioners (STEP) a survey of 463 qualified advisors, asking if they had seen an increase in LPAs due to the current crisis, found that 73 per cent were seeing flat or even falling enquiries about LPAs. Worryingly only 5% of advisors have experienced an increase in people setting up Lasting Powers of Attorney (LPAs) during the pandemic.
As per new England and Wales Office of the Public Guardian guidance, you can still do so while observing rules on social distancing, self-isolating and shielding:
The signing and witnessing of the LPA can be done via the post or, if you live within walking distance, you could take the LPA to the people who need to sign – whilst keeping at least two metres and washing your hands before and after handling the LPA.
Witnessing the donor and attorney's signatures can be done by a neighbour on the doorstep, over the garden fence or through a closed window.
Emily Deane TEP, Technical Counsel at STEP, said:
"These numbers are surprising and worrying given the current crisis. With the situation looking so unpredictable, we are encouraging those who can set up an LPA to do so. Some people may be worried about social distancing but it is still possible to set up an LPA through your advisor while continuing to observe the official guidelines.
"Families need to plan carefully and collaboratively, and individuals should not underestimate the responsibility bestowed upon the person acting as attorney. Careful consideration and diligent planning are needed to help ensure that they are the right person for the job, have the individual's best interests at heart and will respect the values they hold, if and when they lose the capacity to make decisions."
Source: STEP calls on families to draw up LPAs as a precaution during Covid-19 and Todays Wills and Probate – pandemic hasn't resulted increase LPA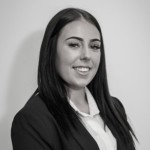 Author: Beth Mills, Will Writer and Trainee Financial Planner bmills@richmondhousewm.co.uk