Deciding how to protect your family, finances and lifestyle from the risk of sickness or injury can be a difficult decision. After all, there are a number of different policies to choose from – how do you know which one is right for you?
The two main ways to protect yourself against the risk of illness and injury are Income Protection plans (also called permanent health insurance) and Critical illness cover (insurance).
Both plans offer valuable protection but If you can only afford one, which one should you choose?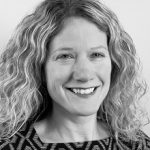 Income Protection
An insurance that replaces lost income if can't work due to accident or illness. This could be back problems or stress or coping with a diagnosis of a serious illness or any health related issues that mean you cannot do your specific job.
There are long-term or short-term plans. After a chosen waiting or deferred period, the policy kicks in to pay out a regular, tax-free monthly income that allows you to keep up with essential living expenses.
Critical Illness Cover
It is Insurance that pays out a tax-free lump sum if you're diagnosed with a permanent disability or one of a long list of critical or serious illnesses such as heart attack, stroke, cancer.
There's no deferred period during which you must wait before you can receive a pay-out; a claim can be made as soon as you have diagnosis of your critical illness.
The policy will usually only pay out once but there are other options available under some plans that allow partial pay-outs for lesser serious conditions
The policy is not tied to your earnings and you can insure however much you like.
Critical Illness cover is often used to clear a mortgage or pay for some home modifications, but the lump sum can be used for anything.
So what is the difference?
Income protection provides an income if health prevents you from working so that you can afford to pay your bills and provide a standard of living. Critical illness cover is for the bigger things – a lump sum on a serious ill-health diagnosis, to clear a mortgage or provide you with some money to live on whilst you work through what the future holds.
Both types of insurance provide some comfort and financial help when you need it. In order to work out if one or both plans are suitable and affordable it depends on your own circumstances and it's good to get some advice.
This information is provided strictly for general consideration only. No action must be taken or refrained from based on its contents alone. Accordingly, no responsibility can be assumed for any loss occasioned about the content hereof and any such action or inaction. Professional advice is necessary for every case.
Kerina Bradburn MLIBF DipFA