While still reeling from the staggering revelation that the Three richest Americans own more than poorest 50% of US population I was intrigued to see this story on the BBC – How Wealthy Are You?
On the bright side, wealth inequality in the UK is nowhere near as polarised as in the US, but what really caught my eye, sad as it may seem, is the pie-chart half way down the article that breaks down where our wealth as a nation is held.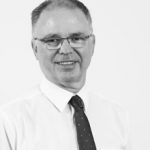 Without reading the article, my guess, and I think the guess of many people, would have been that the biggest single source of our wealth would be property. And while it does form an impressive £4.6tn of our overall £12.8tn, it still comes a good second to our biggest asset, private pensions whose total value is £5.3tn.
In spite of the above, consider our attitude to these assets.
Ask someone about their home and they'll get enthused describing in great detail (usually irrespective of whether you want to or can bear to hear) the layout of their property, it's garden, the number of bedrooms with and without en-suite, reception rooms, their ultra modern kitchen, recent decorating, future plans etc. etc. etc. They'll also tell you it's their nest egg for the future, what with ever increasing property prices, and when they do sell and move to that place in East Anglia/Devon/Wales they always dreamt of, the equity will be released and provide them with that much needed cash boost for them to enjoy retirement.
Ask about their pension and the best you will probably get is a dismissive sneer towards the old Tesco bag in the corner that is bulging with years of valuation statements and general correspondence that has only ever seen the light of day when it was removed from the envelope and put into said bag. What it's worth and what retirement income it will give is likely to be of little concern for most of the individual's working life.
And when the time comes, the great downsizing idea will be rumbled as being sheer folly. Who, in their old age, wants to move to somewhere isolated from family and services? And, in most cases, the price of property in the proposed area is much higher than envisaged so downsizing won't actually realise anything like the cash expected.
Thoughts will then turn to why wasn't the pension considered much earlier and much more seriously to ensure it was the primary source of retirement income.
I guess the over-riding question here is "Why?". Why are pensions still ignored or dismissed? Why are they something that "just works in the background" when they should be at the forefront of people's minds?
Aside from the £5.3tn referred to above, it is estimated that, as a result of Automatic Enrolment, pension contributions will be in excess of £100bn a year going forward. This is money that will largely be invested in shares, both here and abroad, and so will have a direct effect on the way stock markets perform in future.
We feel more confident when we hear house prices are going up and we make spending decisions based on those ephemeral figures. A house is only worth what the next buyer will pay for it and when you want to sell it.
Pensions are liquid and their value can be consolidated to ensure profits aren't lost.
What we still need is education. Employers don't just need to enrol people in a pension scheme because that's what the law says they must do. They must tell employees exactly what has happened, why and what it means. That way, employees can begin to make informed decisions about what their retirement is going to look like rather than simply being disappointed or surprised when they get there.
To start the conversation about pensions education, do not hesitate to contact us on info@richmondhousecs.co.uk or call us on 0333 241 3350.
This information is provided strictly for general consideration only. No action must be taken or refrained from based on its contents alone. Accordingly, no responsibility can be assumed for any loss occasioned about the content hereof and any such action or inaction. Professional advice is necessary for every case.
Peter Murphy DipPFS